He used to be one who took each task entrusted to him seriously, even though he was uncompromising and less approachable. His iron heart was melted thanks to the volunteers' gentle encouragement. Despite his mobility issue, he would still ring and request the volunteers to take him to collect donations.
To Ng Chee Cheng, a series of simple actions – to move from his living room and get into a volunteer's car parked outside his gate – would take him about ten minutes.
His wife, Lim Sock Hoon, only gave him the green light to go out when volunteer Goh Cheng Swee agreed to pick him up from his home. She said, "He was just discharged from the hospital recently, but was already thinking of going on his donation collection rounds. I told him that he should not go around on his motorbike alone now," and added that, "but at least being able to go out means his health is still okay."
For several houses that they visited, he greeted the donors from the car, while the volunteers alighted from the car to collect the donations. Despite their close relationships, there were a few donors who could not recognize him due to his swollen face.
He has insisted on collecting funds from the donors monthly so that they can carry on with their kind intention to help others in need. He remarked, "I can't really go out now as I can neither stand nor walk much. But this is my job and responsibility. It is my duty, so I must do it." It is his wish to pass the baton to another volunteer so that the love will continue even after his demise.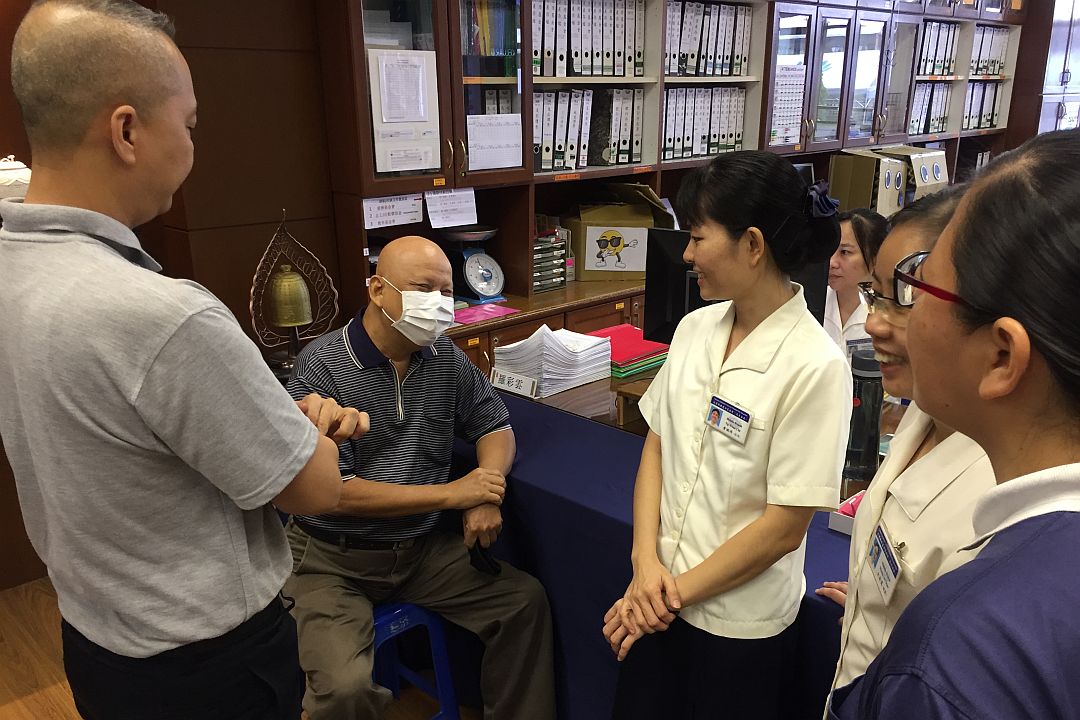 Hanging on thanks to the care
Sixty-nine-year-old Chee Cheng is a Tzu Chi volunteer based in Malacca. He was diagnosed with fourth stage prostate cancer two years ago. His spinal deformities have caused him to have a slight hunchback; and the hormone injections and steroids have led to swelling on his face, abdomen and legs. At times, he would feel like his legs were electrocuted or were being pulled apart, and he would cry in pain.
Initially, he refused treatment and kept his illness from others. He also continued to volunteer at Tzu Chi recycling education centre daily. It was not until last year when he visited a Tzu Chi Hospital in Taiwan to seek a second opinion that his fellow volunteers learnt of his illness.
With encouragement from his family and fellow volunteers, he finally agreed to be treated at the Malacca Hospital and Universiti Malaya Medical Centre (UMMC). When he returned home from his visit to UMMC on September 21 this year, he mentioned that the doctor did not prescribe any new medications to him.
"The doctor said I have only two years left to live, but it is not definite. Some are fortunate enough to live on for more than a decade, while some only a few years more. Anyway, I am ready for it." He remarked that each time when he was on the brink of giving up to acute pain, he would find support from his wife's meticulous care and volunteers' encouragement.
Nothing but Tzu Chi
Chee Cheng joined Tzu Chi more than two decades ago. He admires Master Cheng Yen for leading her disciples to do good deeds, and found his life's goal through voluntary work. Initially, he only knew how to shave, but he later learnt to give haircut at distribution events, and joined other volunteers, who have the skills, in repairing the care recipients' houses. He treats children who receive medical aid like his own grandchildren, and was always seen involved in repairing and maintenance work at the Malacca Tzu-Chi Jing Si Hall.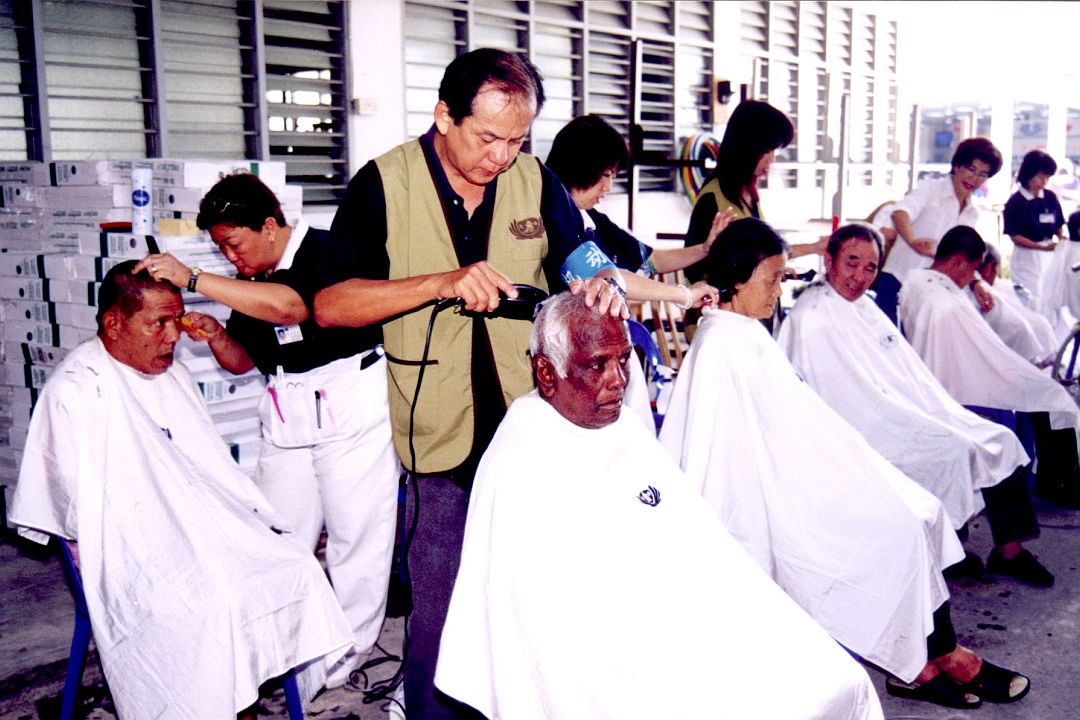 "In my younger days, I always went around and liked to fish. After joining Tzu Chi, I would always be at its premises whenever I had the time. I did not tell my wife where I go, but she knew," he said.
His wife responded by saying, "Everything related to Tzu Chi, he is very keen. He will not think of himself. For him, everything is about Tzu Chi."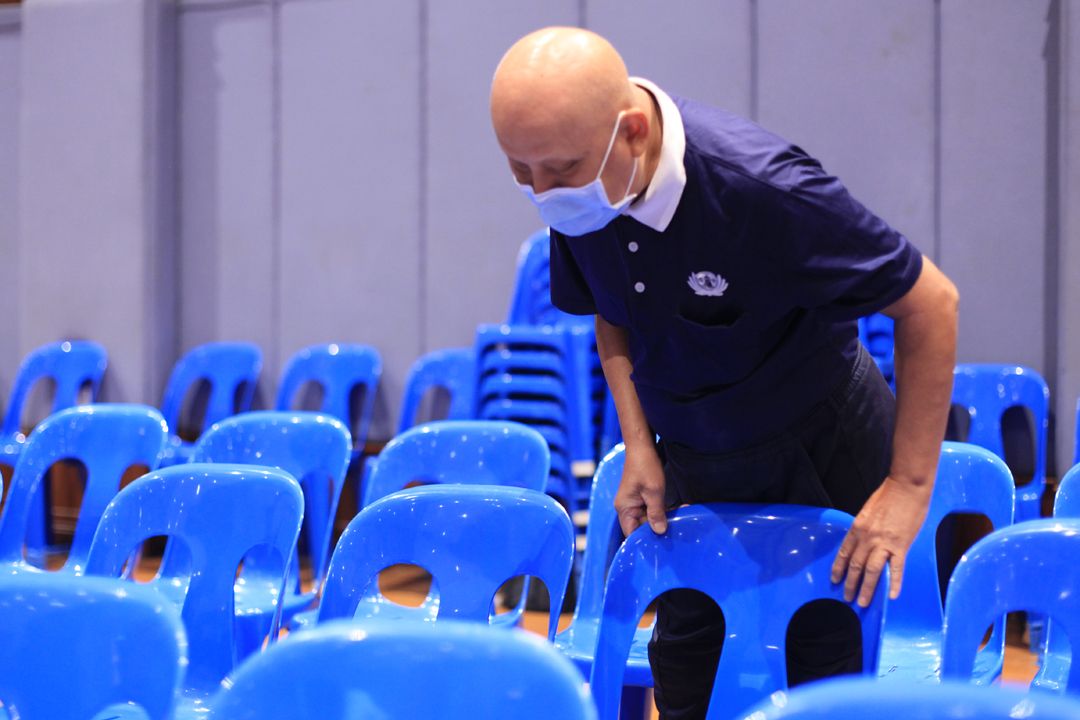 Chee Cheng is also kind to others. On one occasion, he saw an accident on the other side of the road when he was heading somewhere on his motorbike. He stopped with the intention to help, but was unfortunately hit by a car and was hospitalized for a few days. When he assumed the role as the community leader, he spent more time visiting fellow volunteers and Tzu Chi donors than at home. Volunteers Chu Pak Meng and the late How Yong Soon Pang were his great Dharma friends on the path of spiritual cultivation.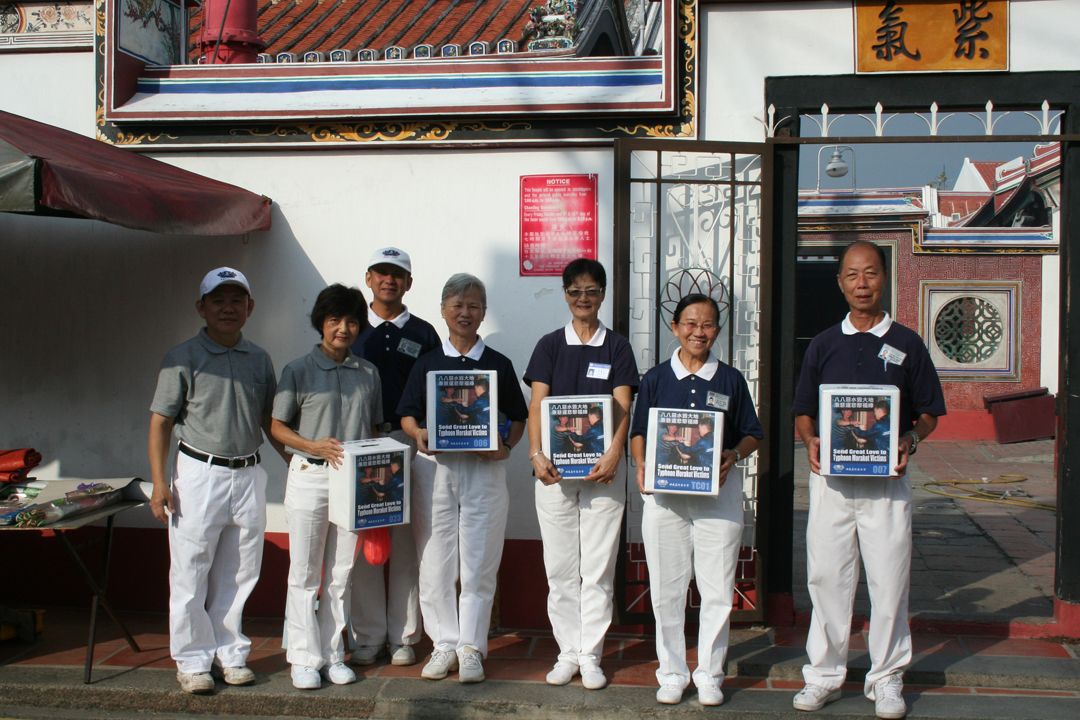 As a regular at Tzu Chi Ayer Keroh Recycling Education Centre, Chee Cheng would seize every opportunity to learn about recycling activity from the Taiwanese counterparts whenever he visited the Jing Si Abode. Hence, he was commended as a "diligent" and "responsible" volunteer by others.
However, his straightforwardness and uncompromising attitude in tasks that he was entrusted with, plus his loud voice, often caused volunteers who did not know him well to misunderstand him. But each time after he had cooled down, he would explain, "I only wanted to teach you how to categorize the recyclables…"
An uninvited teacher
Chee Cheng had studied mechanical engineering in a vocational school. Although rigid and inflexible, he is attentive and would always offer help to others voluntarily. He is grateful to three people who have made a positive influence to his life – the late Wong Ah Lan, Chuah Poh Nai and the late How Yong Soon Pang.
He related, "I had never thought that I would become a community leader. Someone told me it was Sister Ah Lan who recommended me. Sister Poh Nai always offered me help on the Bodhisattva Path, which I deeply remember. Brother Soon Pang, on the other hand, was the one who offered me the most companionship. Whenever I faced interpersonal issues, he would tell me, 'It's okay, Brother Chee Cheng. We can always start again.' I have always kept his words of encouragement in mind."
Chee Cheng's love for Tzu Chi and his persistent dedication to recycling work won the volunteers' affirmation. Everyone would show their concern and offer their well-wishes when they see Chee Cheng continuing to volunteer at the recycling education centre even after falling sick. When he had to stop serving at the centre for the recent one month or so, volunteers visited him at his home to talk to him and keep him posted on Tzu Chi's happenings.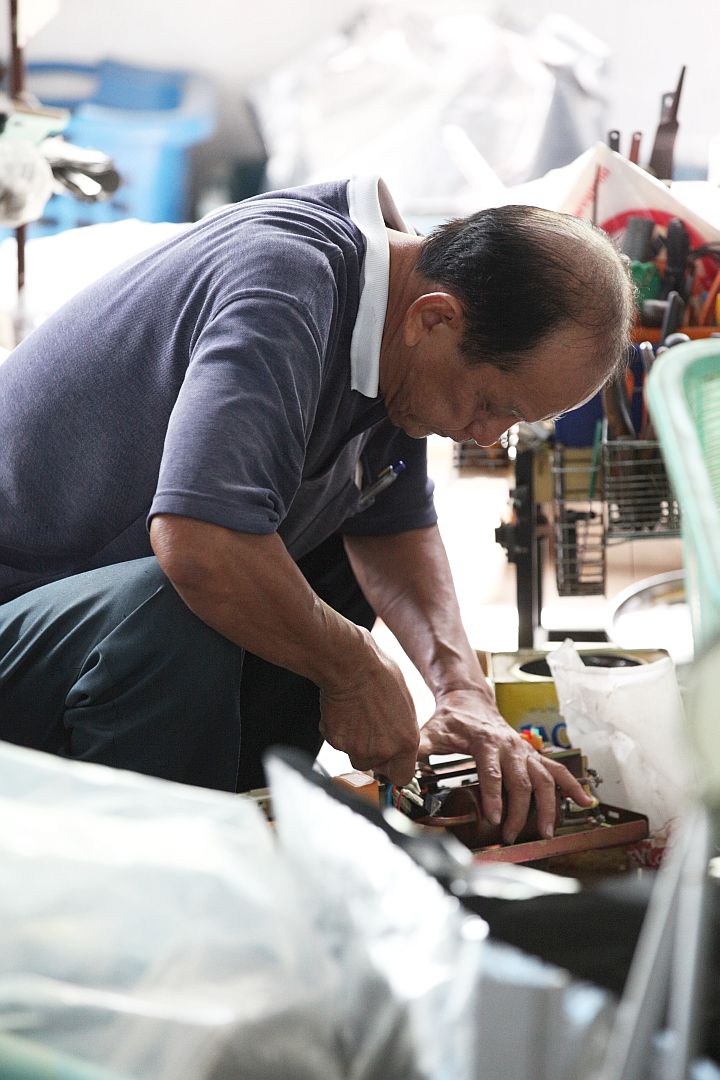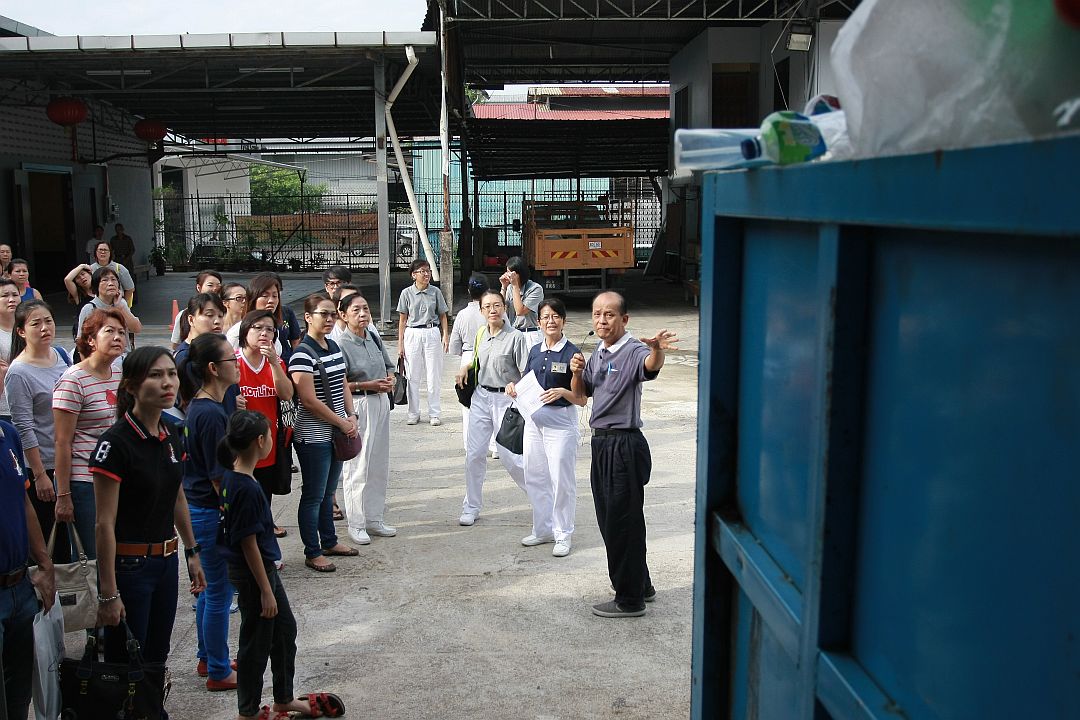 His close friend, Pak Meng, said chokingly, "He would always think about Tzu Chi during his absence. Now, the recycling education centre is like his second home. He prefers to lead others into recycling by setting an example himself, but I wish to tell him that birth, aging, falling ill and death is a natural cycle of life. No matter what happens, we should treat it with an equanimous mind; if our body is damaged, we just change to a fit one and return to serve."
Cheng Swee, who is a man of few words, praised Chee Cheng for being a responsible fundraiser. Volunteer Teo Soo, on the other hand, remarked that although Chee Cheng tended to nag when he was the community leader, he would always give his best to help when help was needed.
Chee Cheng apologized to fellow volunteers for causing ill feelings due to the way he spoke. He also thanked them for being forgiving and tolerant. Tai Piang Boon, the current community leader shared, "After all these years, we know his personality. He is devoted and truly commits himself to recycling. He is also very positive. Many people would just stay cooped up in their homes after falling sick, but he continues to go to the recycling centre and collect donations for Tzu Chi. This is truly admirable and worth emulating."
• 
"I feel energized seeing fellow volunteers. If it wasn't for Tzu Chi, I would probably lead my life with a negative outlook."
"I'm truly grateful for the encouragement from Tzu Chi's brothers and sisters, like Brother Pak Meng and Brother Piang Boon. In fact, I'm thankful to all Tzu Chi volunteers. This is the love within Tzu Chi family, which could not be found elsewhere. Thank you everyone for cheering me on and offering your support."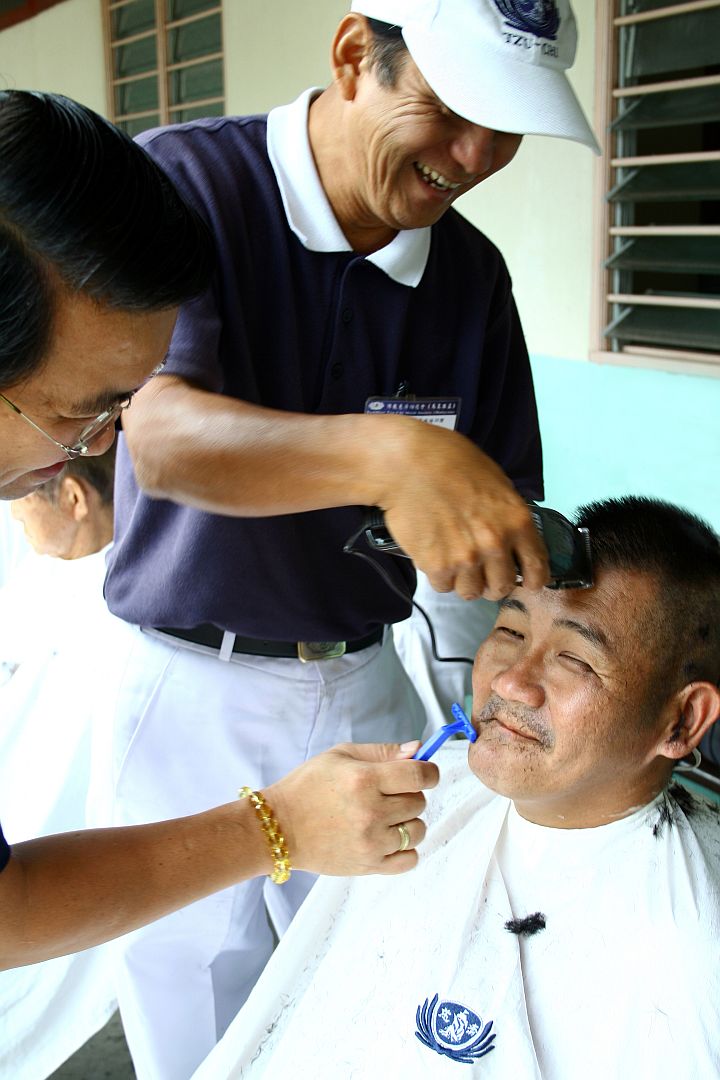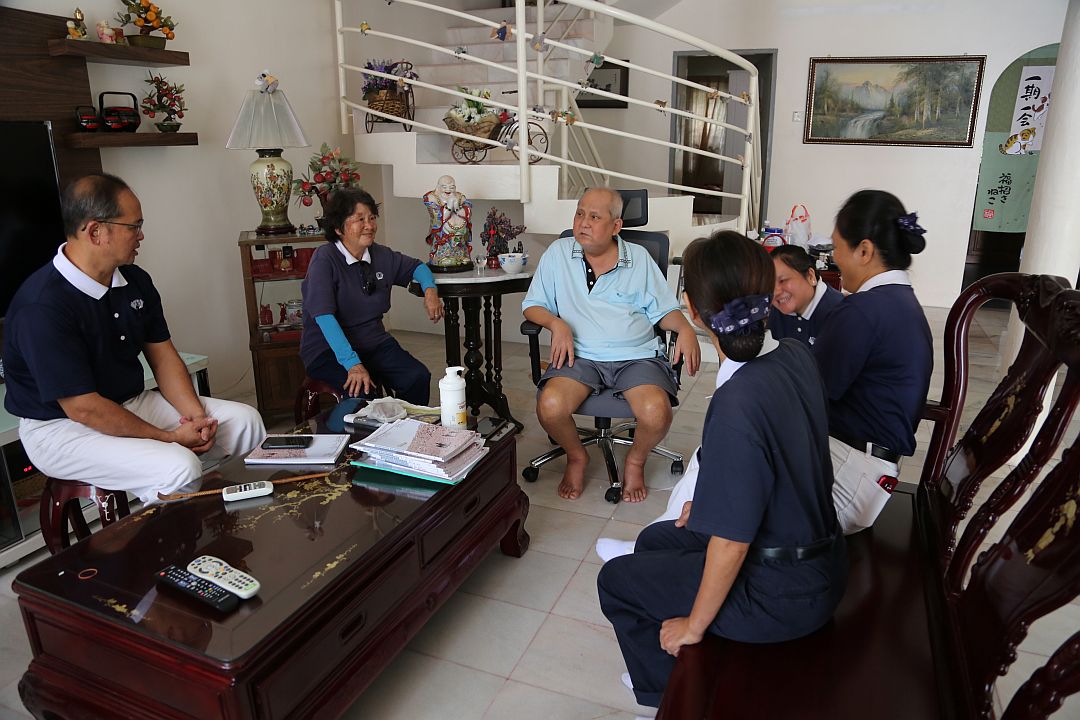 Chee Cheng was softened by the volunteers' caring love and expressed his gratitude. He also thanked his wife saying, "It's not easy to take care of a patient like me, especially my diet and medications. I can't walk steadily and can't drive now. I've also lost my appetite and she doesn't know what to cook for me. Sometimes I couldn't finish the food she bought. I'm sorry for my past mistakes and thankful for her meticulous care and understanding."
"I tell her all the time that I don't like being served. While I can still move and do some work, just let me do it…" Despite his illness, Chee Cheng is determined to seize his time to serve.