With Tzu Chi International School Kuala Lumpur opening its doors in early 2020, the "Tzu-Cheng and Yi-Te Association" was established with the objectives of caring for the students, and supporting and guiding them in their academic and moral development.
One of the unique features of Tzu Chi's Mission of Education is the formation of "Tzu-Cheng and Yi-Te Association" (or "Tzu Chi Mums and Dads"), where the volunteers play a supporting role to the teaching force by caring for the students' psychological and emotional needs, listening to them and instilling in them proper etiquette and moral values. Be it outward appearance and external demeanour, or internal temperament, Tzu Chi Mums and Dads always strive to teach by examples.
With blessings from Master Cheng Yen, the first Tzu-Cheng and Yi-Te Association outside of Taiwan was established on November 9, 2019 at the KL Tzu-Chi Jing Si Hall, to support the Tzu Chi International School Kuala Lumpur (TCISKL). The historic occasion was graced by 19 volunteers from Taiwan and 189 local volunteers.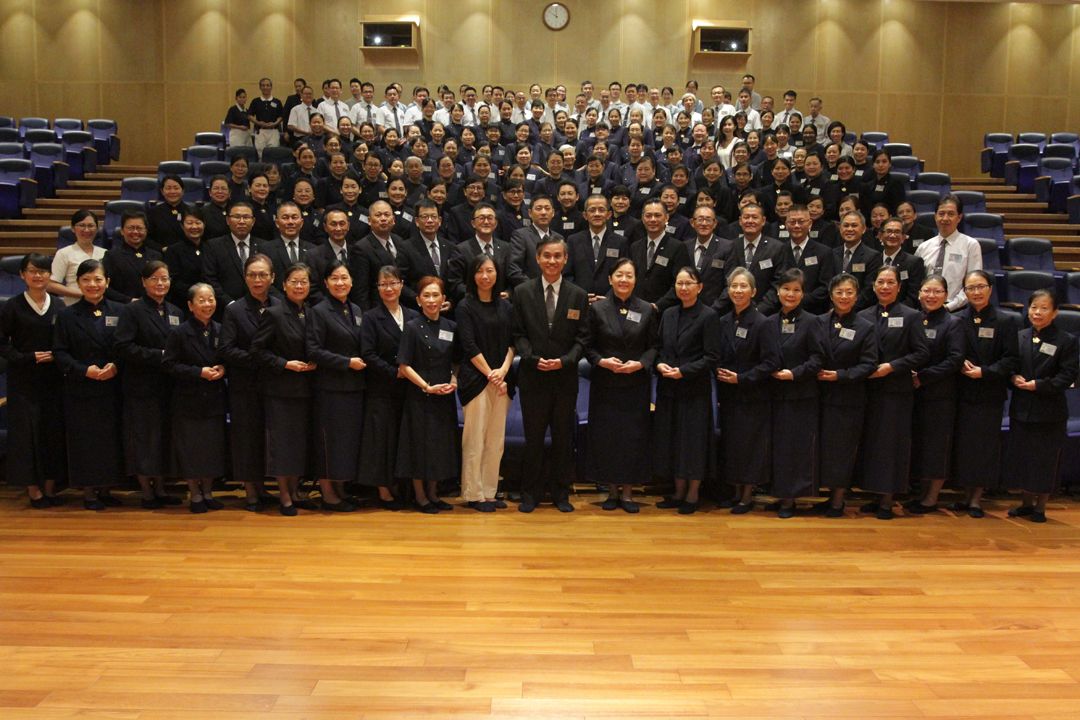 Coming from overseas to offer support
The establishment of Yi-Te Association can be traced back to year 1989. When the Tzu Chi Junior College of Nursing was set up, Master Cheng Yen specially selected some Tzu Chi Commissioners to form the "Yi-Te Association", with the aim of imparting moral and ethical values in the students. Then, following changes in the academic system and introduction of new courses, some Tzu Cheng Faith Corps members were recruited to the Association in 1999, to provide guidance and care to the male students. With that, the Yi-Te Association was renamed as Tzu-Cheng and Yi-Te Association.
In conjunction with the inauguration of Tzu-Cheng and Yi-Te Association in Malaysia, Lee Hong Rohn Tresn, cadre member of Tzu Chi High School Tzu-Cheng and Yi-Te Association, led a team of 18 Education Group volunteers from Taiwan to offer their support and wishes, besides conveying the responsibilities and missions of Tzu Chi Mums and Dads. Rohn Tresn has been a Tzu Chi Mum for three decades. She said, "My hair is greying and I'm no longer as energetic as I was, but my aspiration to serve has never wavered."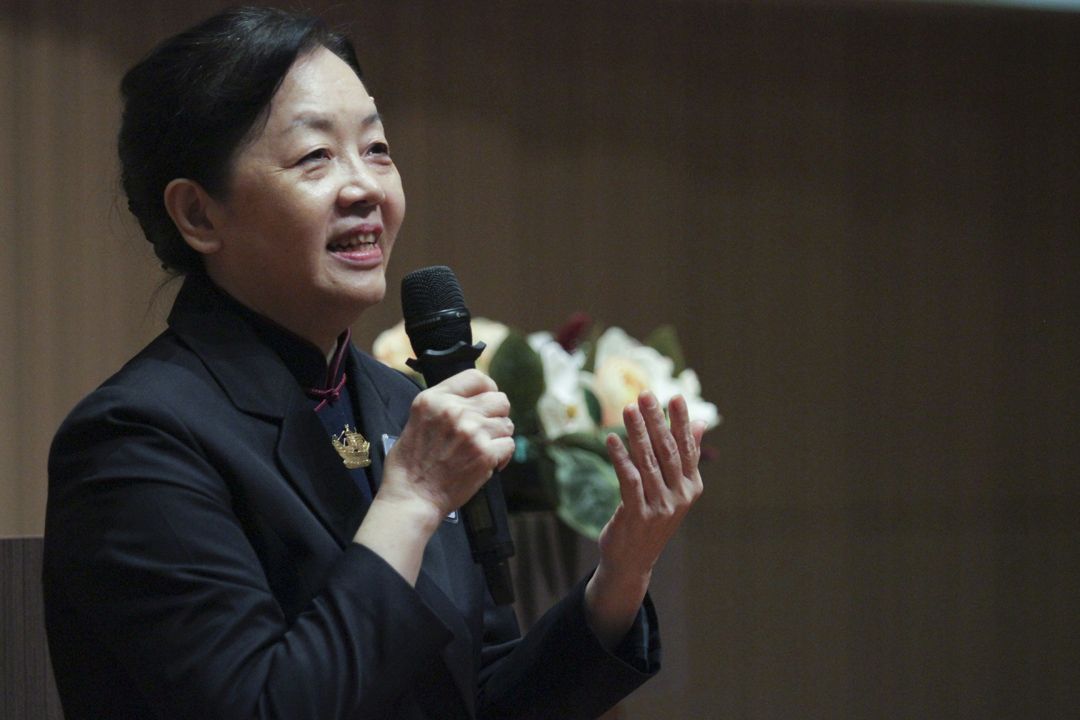 Rohn Tresn explained that the role of the Association is to support the school in nurturing the students without interfering with the school's administration. She urged the Tzu Chi Mums and Dads to give their best to assist the school, teachers, students and staff with a compassionate heart, and to foster good relationships with members of the public. She also shared that as student mentors, Tzu Chi Mums and Dads must have the wisdom to guide the students through activities and games designed according to the lesson plans, and through their interactions with the students.
A volunteer once asked the Master how to mentor a child, worrying that she was not doing it well enough. The Master replied, "You must love the child as you love yourself; and with a love so pure and unconditional, you will be at ease."
Although it is a huge responsibility and never easy to be a student mentor, the love planted in the hearts of the students will one day bear fruits. Rohn Tresn shared two incidents: "Once, a Tzu Chi Mum fell ill. When the student under her care learnt about it, she knelt before the Buddha statue while holding the volunteer's photo to pray for her speedy recovery. In another event, a Tzu Chi Dad received a call from an autistic child saying that he had the urge to jump down from a building. The terrified volunteer immediately alerted the school authorities and rushed to the school to see the child. He had not only prevented a tragedy from happening, but had also built a close relationship with the child."
Rohn Tresn observed that the Malaysian Tzu Chi Mums and Dads were very energetic and she believed that they will be able to attract the students' attention and get along well with them. She said humbly, "We are not here to teach the local Tzu Chi Mums and Dads but to exchange views." She called for more volunteers to join the Association, as with more people shouldering the mission and working together, things will go more smoothly. She concluded that the role of Tzu Chi Mums and Dads is none other than mentoring the students with wisdom and sincerity, showering them with the love of a mother, and being there for them whenever the need arises.
Working together to create a society full of love
Education brings hope for the future. Besides knowledge, it is also necessary to instil propriety and virtues in the students, while illuminating the life path.
Sio Kee Hong, Deputy CEO of Tzu Chi KL & Selangor, expressed his joy and gratitude for Malaysia being the first country outside of Taiwan to form a Tzu-Cheng and Yi-Te Association. He was also thankful to the Taiwanese team for travelling from afar to render their guidance. He said, "Initially, I thought only Sister Rohn Tresn and a few fellow volunteers would be coming over, but the name-list indicated 19. I'm really touched. The support and blessings you have for us have driven our confidence to the fullest."
Kee Hong was deeply impressed by the Taiwanese team's sincere guidance on the etiquette, from clothing to walking, and he was glad to see the local Tzu Chi Mums and Dads learning from their counterparts mindfully. He hopes that the school staff will work closely with Tzu Chi Mums and Dads to instil proper etiquette in the students by setting examples themselves, for this will boost the parents and public confidence towards Tzu Chi. He also encouraged everyone to work hand in hand to create a campus that is full of love, warmth and Tzu Chi's humanistic culture.
Lee Sheh Mee was moved by the establishment of the Association and felt fortunate to be recruited as a teacher for TCISKL. She remarked, "I could never have imagined such a big group of volunteers joining as Tzu Chi Mums and Dads. They are playing a noble role supporting the teachers and allowing them to fully concentrate on teaching." She looked forward to joining the staff force of TCISKL and working together with the Tzu Chi Mums and Dads to create a better society.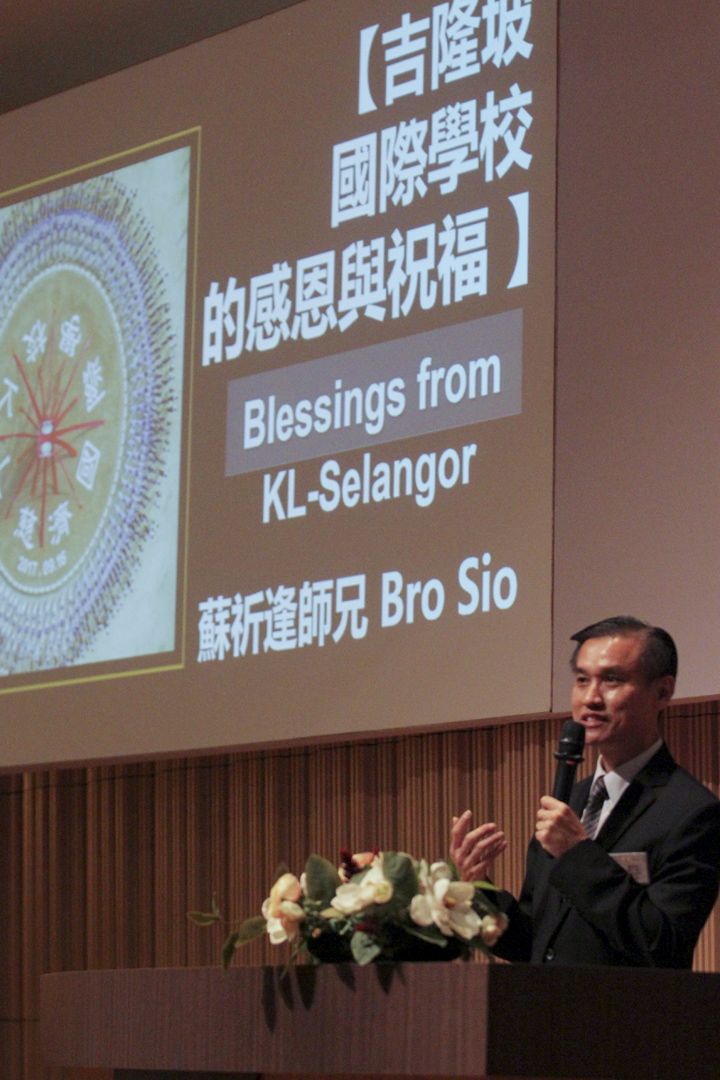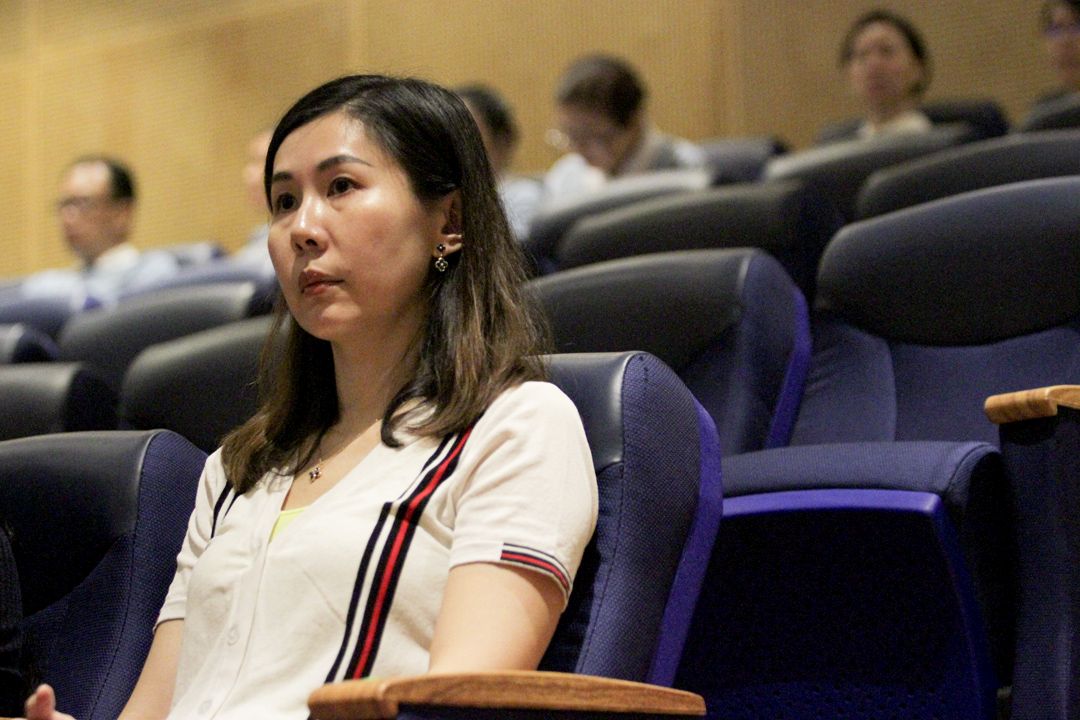 Vowing to be fully supportive
A local Tzu Chi Mum, Chow Sow Fong, shared her experience in attending a Tzu-Cheng and Yi-Te Association camp in Hualien, Taiwan in July 2019, and is still touched by the experience. She said tearfully, "Today is the day KL & Selangor's Tzu-Cheng and Yi-Te Association is established. I'm very grateful to Master's compassion and thankful that our homeland Malaysia is blessed with such a great school. Children in this era have to endure a lot of suffering and greater challenges in life."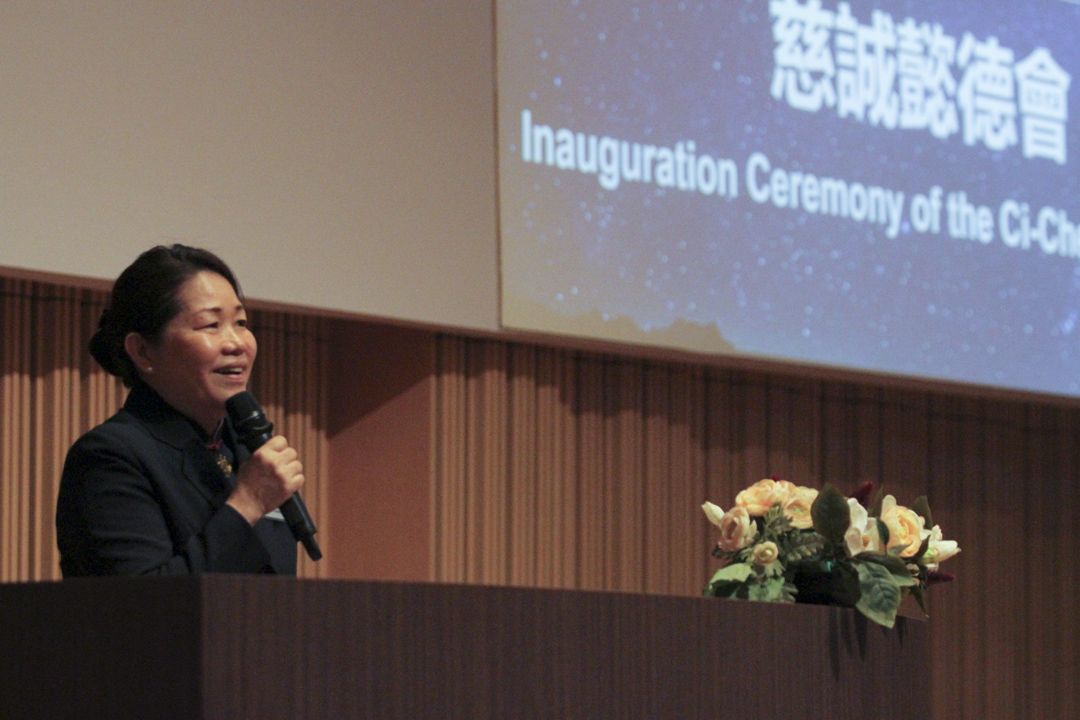 She appreciates the opportunity to be part of the Association, a big caring family full of warmth. She is also confident that with a selfless heart and mutual care among fellow volunteers, and with guidance from the Taiwanese counterparts, the local Tzu Chi Mums and Dads can be good role models to the students and live up to the Master's expectations.
• 
The simple yet inspiring inauguration ceremony of the Tzu-Cheng and Yi-Te Association ended with everyone posing for a group photo. It is a moment to be remembered as everyone vowed silently to nurture the students into individuals with wholesome character and future pillars of society.