Every year around Chinese New Year, Tzu Chi volunteers would prepare festive packs and a reunion meal for the care recipients. This year, with the MCO in place, they had to find alternative ways to send their warm greetings.
On January 30 and 31, 2021, volunteers in Cheng, Malacca visited the care recipients, bringing to each family a festive pack of large oatmeal, rice crackers and other snacks produced by Dharma Masters at the Jing Si Abode, cookies home baked by volunteers, a red envelope and spring couplets. Volunteers also brought along a portrait of Master Cheng Yen and her greetings written on a large cardboard, so that the care recipients could feel the Master's presence.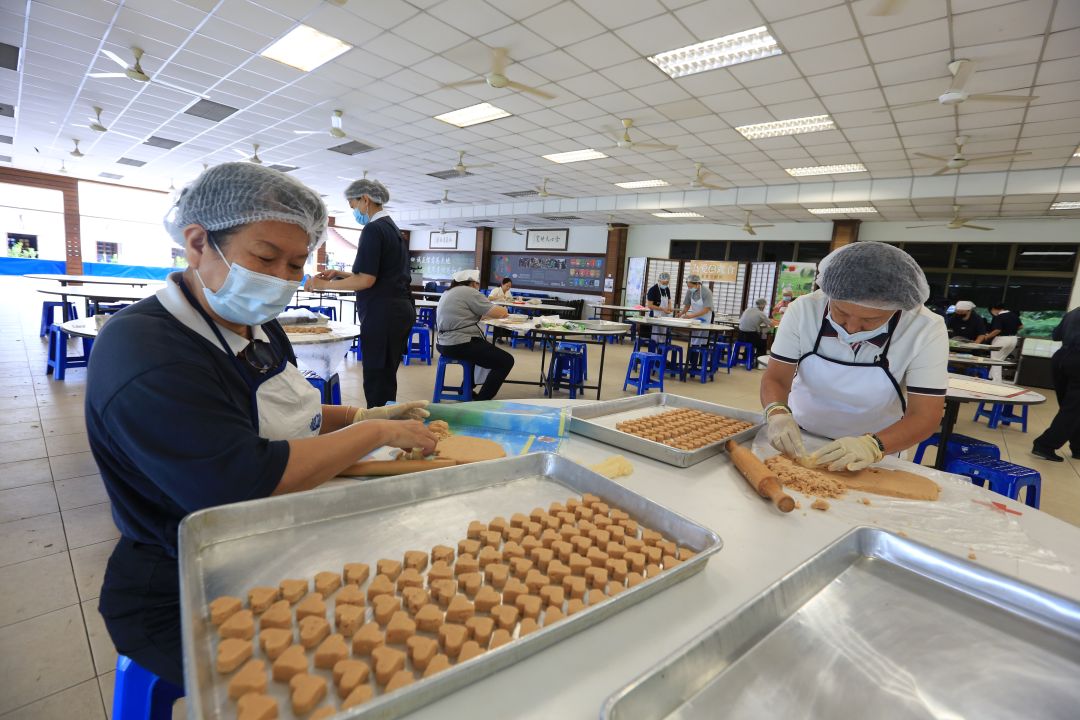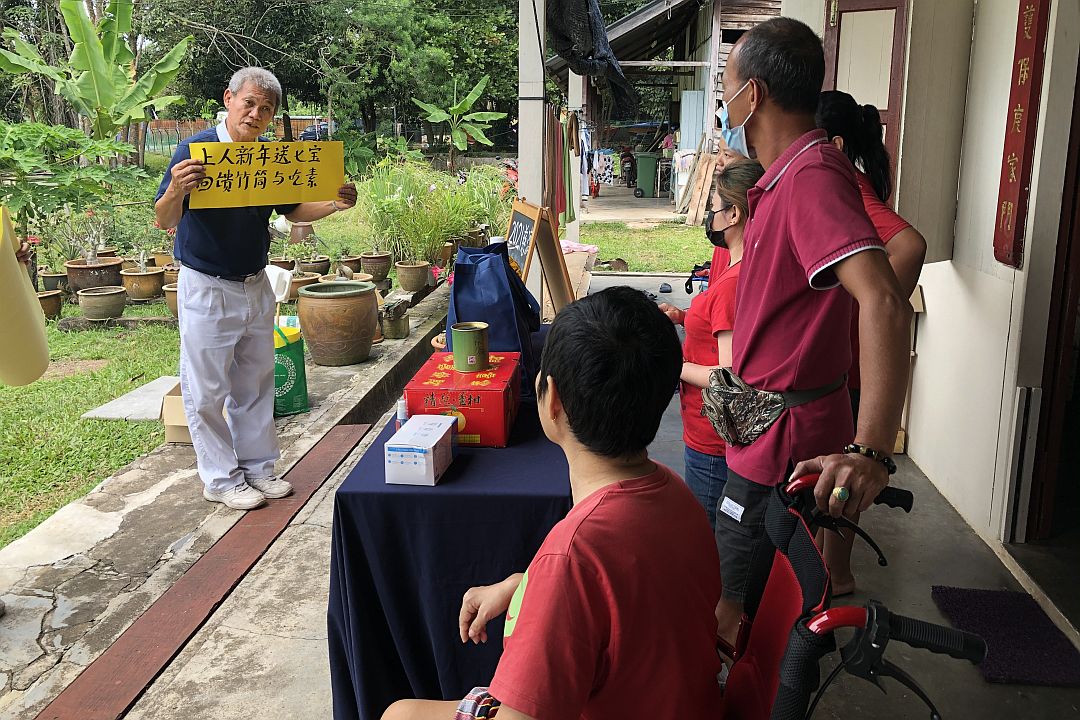 Low Boon Neo, sister of care recipient Low Doon Eng, said that she had nothing for the volunteers when she saw the festive pack. After the volunteers conveyed the Master's blessings, she took out a few stacks of RM1 paper notes—her earnings from selling New Year cookies—and donated them to Tzu Chi, as a token of appreciation. She was thankful that Tzu Chi had subsidized the medical fees of her brother, a paralysed stroke patient, for several years now.
A warm meal on Chinese New Year's Eve
On February 11, the eve of Chinese New Year, where it is a tradition for family members to get together over a reunion dinner, volunteers delivered dishes that they cooked or ordered from vegetarian restaurants to the care recipients and elderly volunteers who live alone.
82-year-old care recipient Bong Ah Moi received a meal set comprised of a poon choi (a festive dish consisting of layers of different ingredients), vegetarian BBQ meat, fried monkey head mushrooms, a dessert and New Year cookies. She mumbled, "It has been a long time since we last had a proper family reunion dinner." She lost her son to lung cancer, while her daughter-in-law, who works in another state, could not return home due to the MCO. Volunteers arranged a video call to her daughter-in-law. She was overwhelmed to see her mother-in-law and children, as well as the dishes the volunteers had prepared for her family.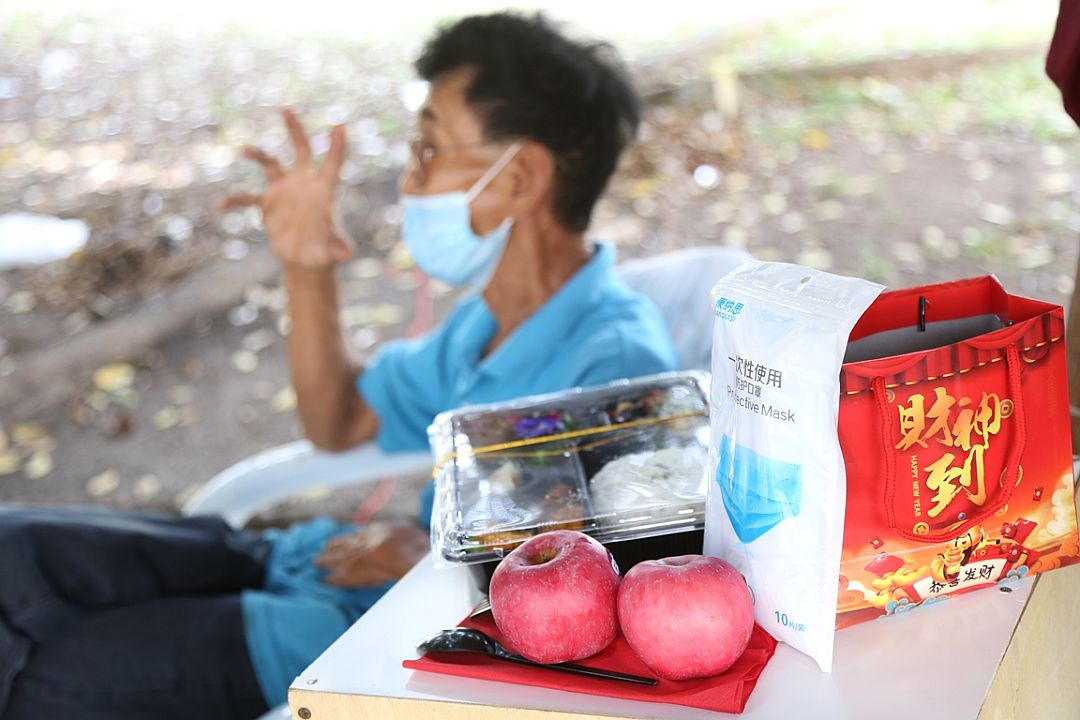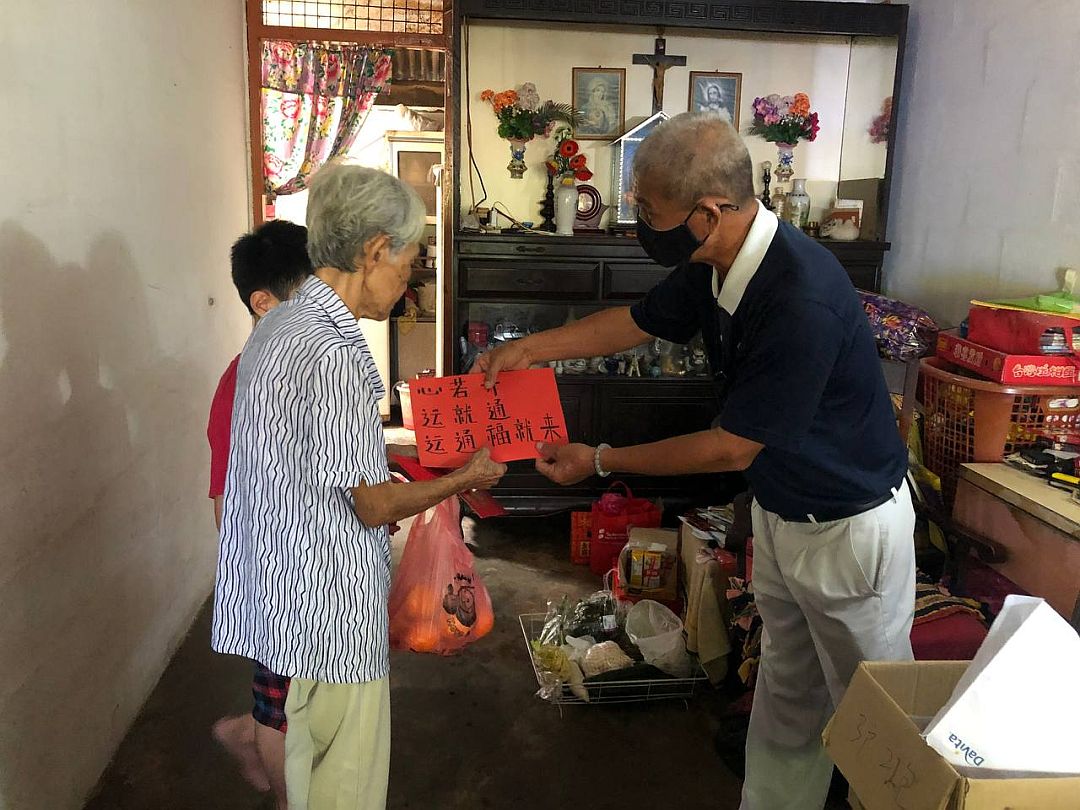 During this festive season, volunteers had spread warmth through their thoughtful giving.