Born a Malaysian, he loved Taiwan and breathed his last at Hualien, Taiwan. Although he has left for good, he leaves behind selfless love, which will benefit more than a hundred people, through organ donation.

Leong Siew Cheong passed away peacefully on June 8, 2019, in Taiwan. His memorial service was held on June 12 at Hualien Tzu Chi Medical Centre, before he was laid to rest at Hualien, the place he most loved, that same afternoon. His daughters, Yien Ngo and Imm Chon, fulfilled his final wish by donating his corneas, bones and ligaments to benefit over a hundred people.
Siew Cheong was raised in a humble family and stopped schooling after Primary 3. However, both his daughters are Masters' degree holders. He might be short in temper at times, but he was passionate in charity work and was patient when it came to encouraging others to do good. While his meals at home were taken care of by his daughters, he would cook at Tzu Chi to promote vegetarianism.
In 2001, Siew Cheong's wife succumbed to cancer, and he had since then, been busily juggling between his career and family. In 2005, his tailor shop was razed by fire, but he was not entitled to insurance claim due to overdue premium. With his lifetime's effort all gone, he was plunged into a low mood.
To help him walk out of his misery, his daughters, who were active members of Tzu Chi Collegiate Youth Association, invited him to join a fire relief at Masjid Habib Abdul Rahman in Tawau. Upon witnessing the predicaments of the fire victims, who lost their houses, cars and even family members, Siew Cheong realized that he did not lose everything; he still had a place to call home and his daughters were still safe with him. Moreover, he was moved by the unconditional Great Love of Tzu Chi volunteers. Hence, he gradually let go of his sorrow.
In 2006, at his daughters' graduation ceremonies, they served him tea on their knees as a symbol of gratitude for his sacrifices and love. He turned teary when his daughters embraced him, and deeply felt that they had become more filial thanks to Tzu Chi. Inspired, he began to participate in Tzu Chi volunteer training and was certified as a Tzu Cheng Faith Corps member in 2011.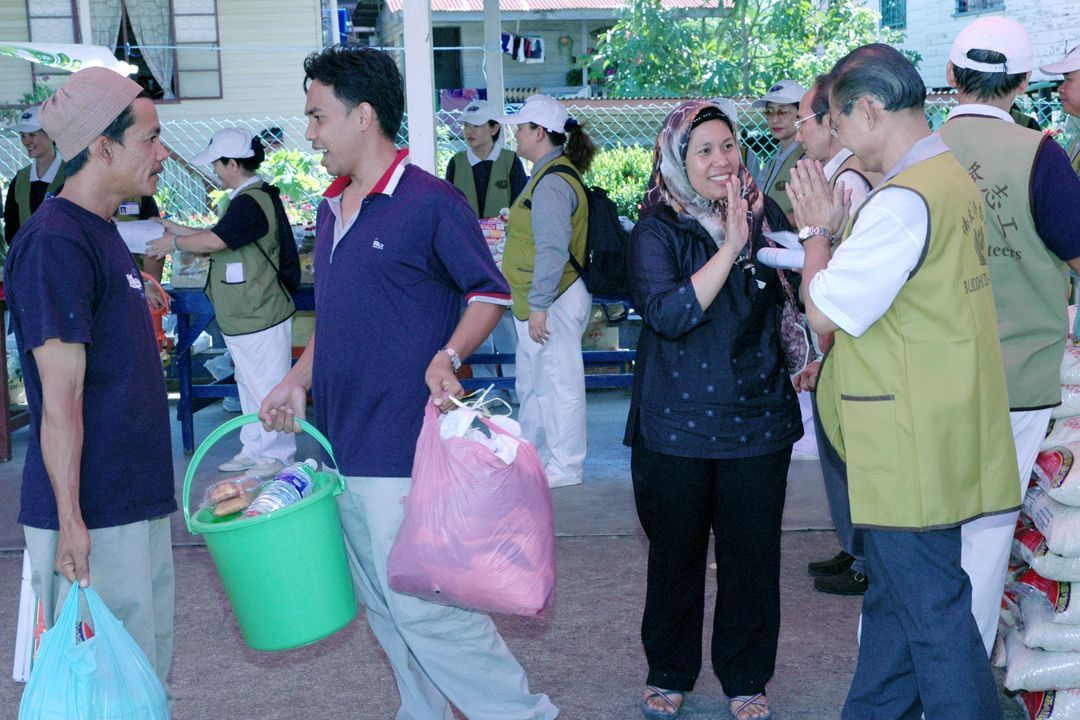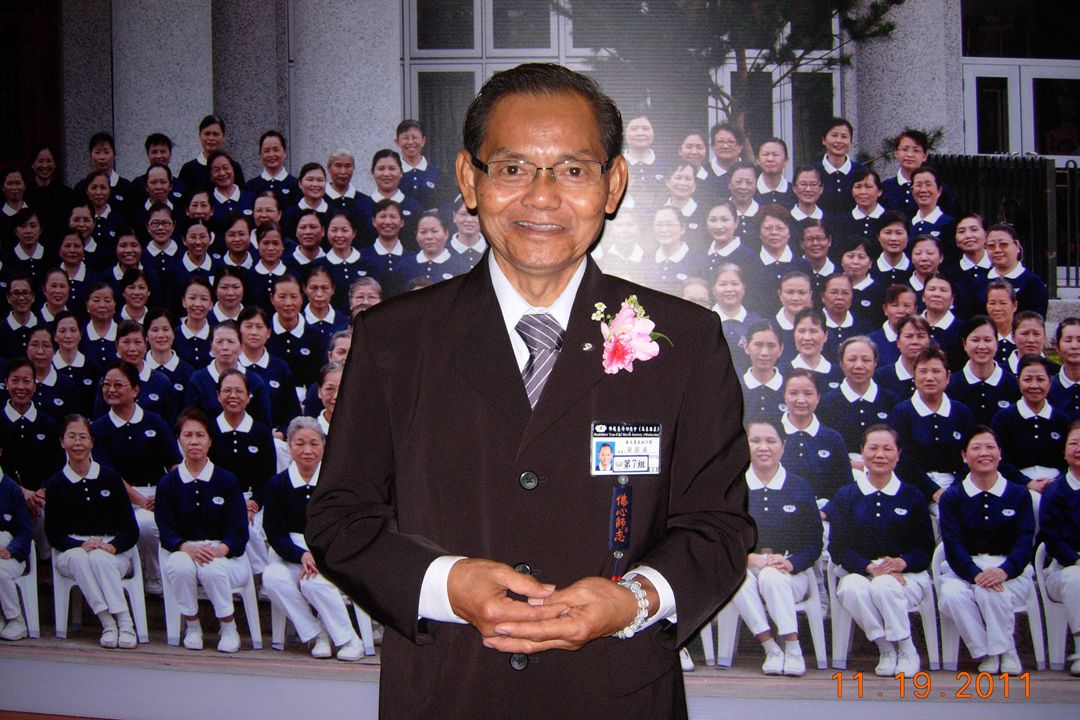 In his life time, Siew Cheong often brought joy to the elderly at the old folks' home with his singing and harmonica and flute performances. He fully devoted himself to volunteer service post-retirement, involving himself in not only home visits, relief distributions and other charitable work, but also assumed the role as station master for a Tzu Chi recycling centre. Furthermore, being a good cook, he often promoted vegetarianism through the delicious and nutritious food he prepared.
In response to Master Cheng Yen's hope for Malaysian volunteers to recruit a million living Bodhisattvas, Siew Cheong mindfully introduced Tzu Chi to others. Both his daughters were impressed by his passion in raising love and funds, besides saving in his bamboo bank daily himself. Being one who was quick-tempered, he was surprisingly patient when encouraging others to contribute towards charitable causes, and was able to take unfriendly responses with forbearance. With his effort, he managed to get 325 people to sign up as Tzu Chi donors to help the needy.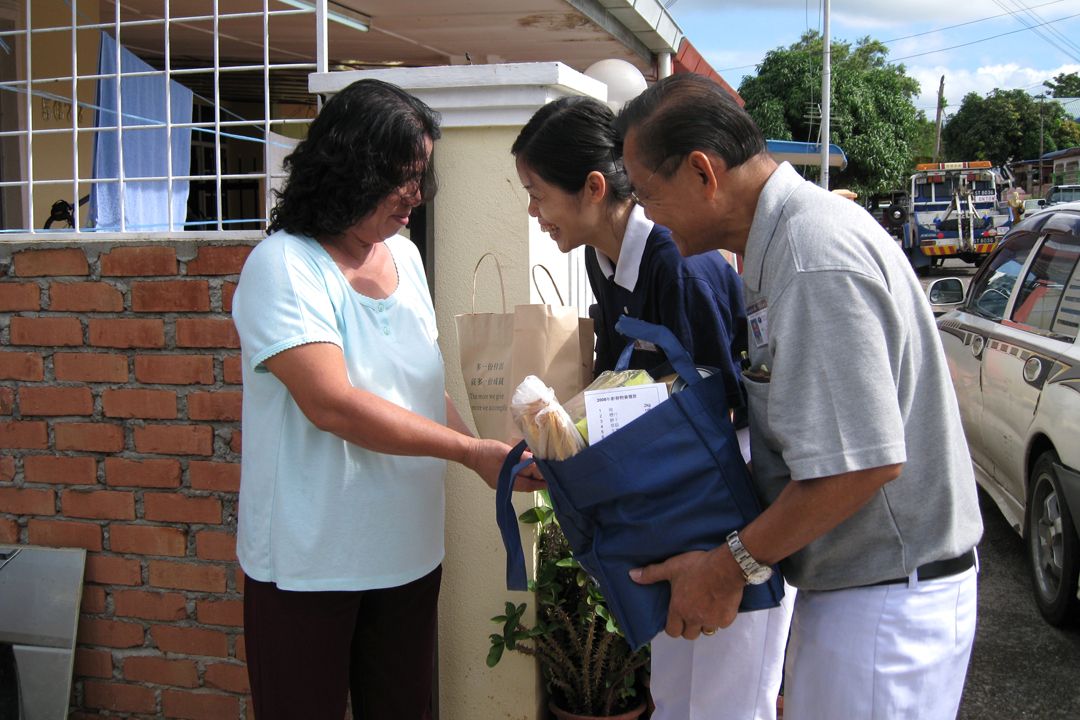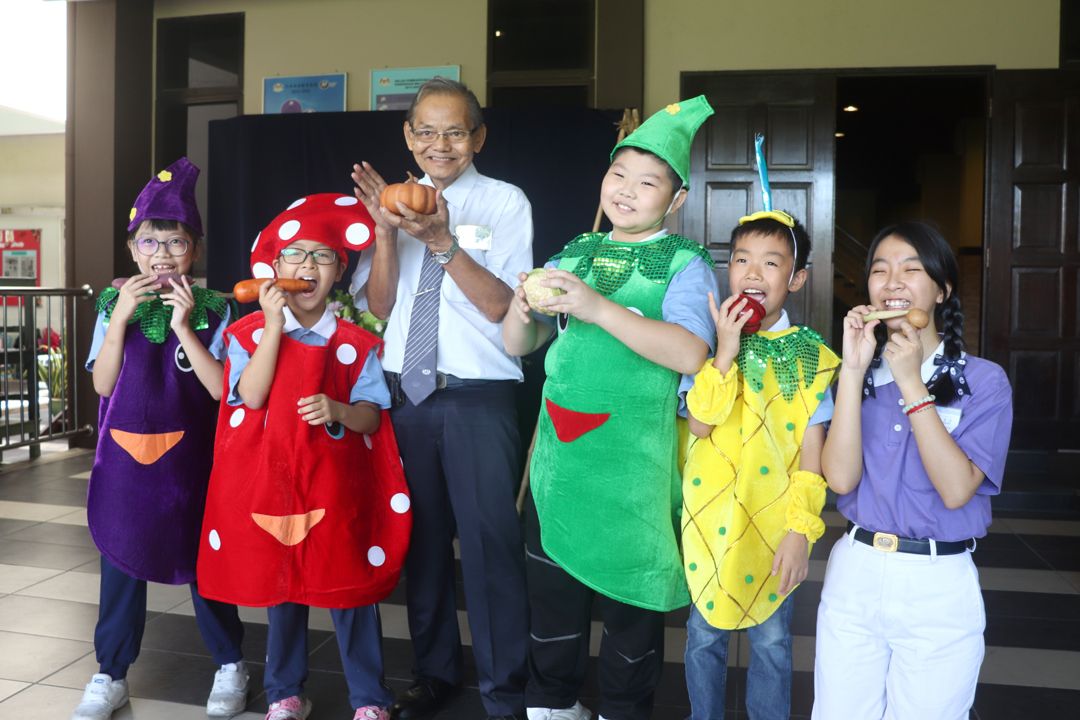 After joining Tzu Chi and getting acquainted with some Taiwanese friends, Siew Cheong would visit Taiwan once every two years or so, for sightseeing and his routine health screening. He also often told his daughters and relatives of his wish to go to Hualien should he fall sick, and to donate his cadaver or organs after his demise.
In late May 2019, Siew Cheong went to Taiwan with his daughters for sightseeing, health screening and volunteer work. Then on June 7, he was admitted to the hospital due to breathing difficulty, and passed away the following morning. As he had undergone surgeries before and could not be accepted for cadaver donation, his daughters fulfilled his final wish by donating his organs. His corneas would allow another person to redeem his/her eyesight, his bones would benefit more than 80 patients, and his ligaments would allow more than 20 patients to regain their mobility.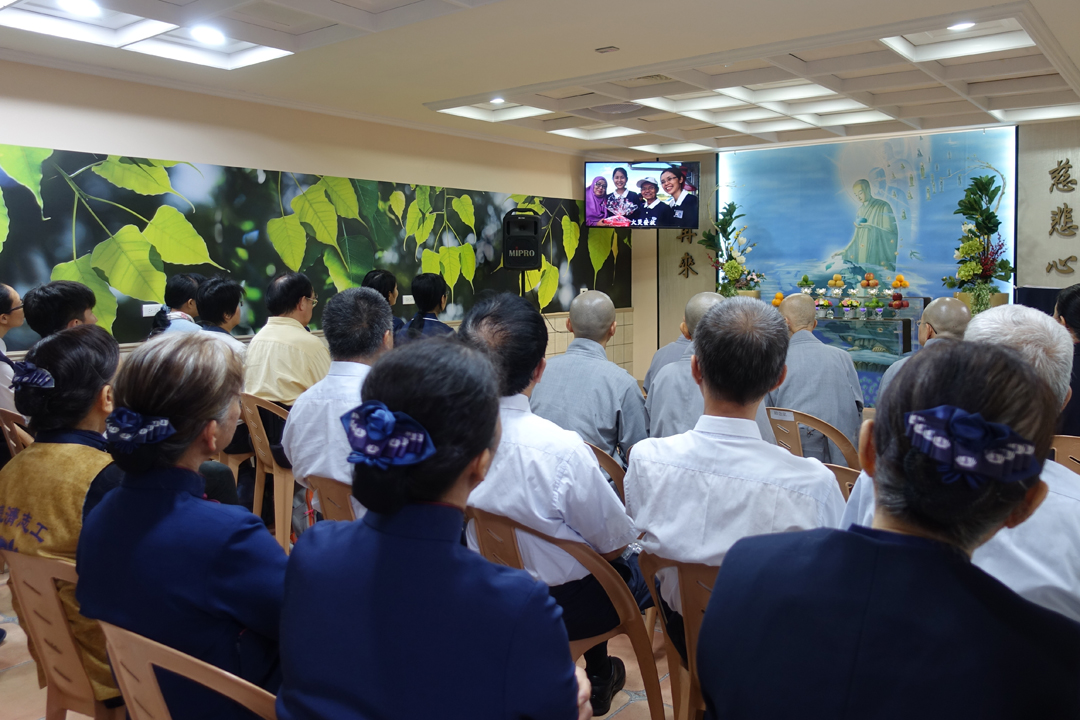 By donating one's cadaver or organs, one could extend the use of one's physical body and give hope to countless patients. It is indeed a brave action out of a noble intention.
(Source of information: Tzu Chi Taiwan Headquarters)