Covid-19 situation is now severe in Malaysia with daily new cases surpassing the 7,000-mark. Following the hike in severe cases, the ICUs in designated Covid-19 hospitals nationwide are operating near capacity. Learning that the Sungai Buloh Hospital was in urgent need of more ICU equipment to cope with a surge in severe Covid-19 patients, Tzu Chi KL & Selangor immediately responded by donating some much-needed equipment to the hospital.
Sungai Buloh Hospital is the country's main facility for treating severe Covid-19 patients. After learning of the hospital's needs, Tzu Chi decided to first donate equipment worth more than RM2.1 million, including 10 ICU ventilation and respiratory monitoring devices, 20 high-flow nasal cannulas, 100 medical beds, 14,000 N95 masks and 10,000 face shields.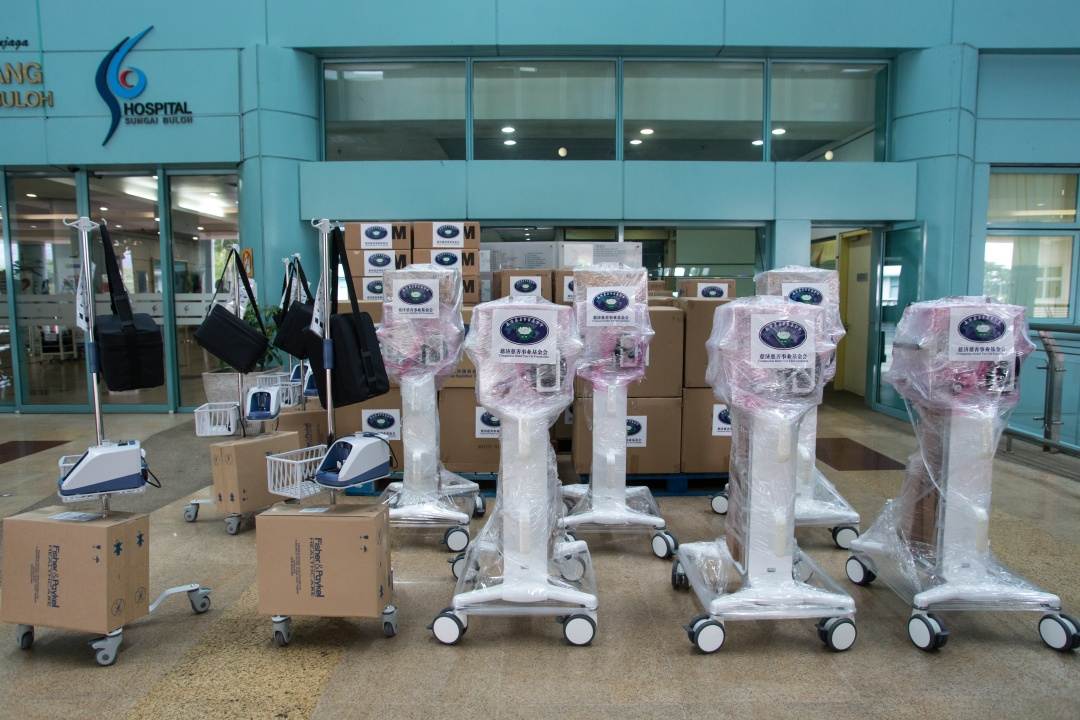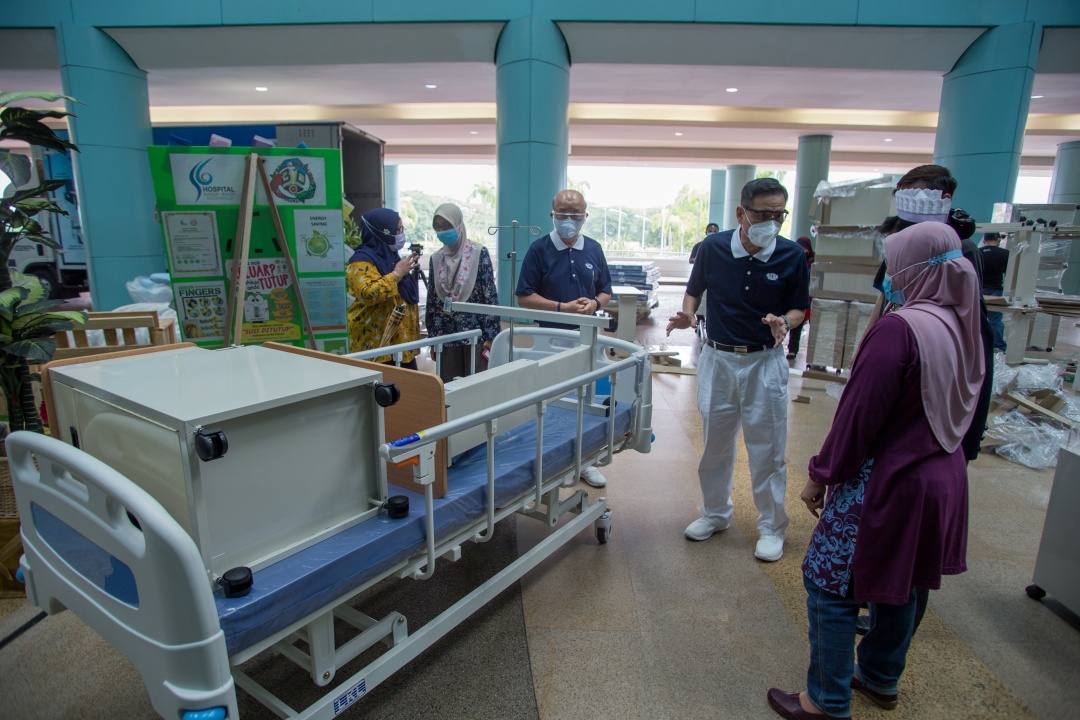 Dr. Kuldip Kaur, Director of Sungai Buloh Hospital, said that the hospital is indeed facing certain challenges in terms of manpower and medical resources as the pandemic worsens. Nonetheless, she is thankful for the assistance from non-governmental organizations at this trying time. She expressed thanks to Tzu Chi for their rapid response in delivering, in batches, the necessary supplies to the hospital within a week, thereby alleviating the hospital's shortages in time.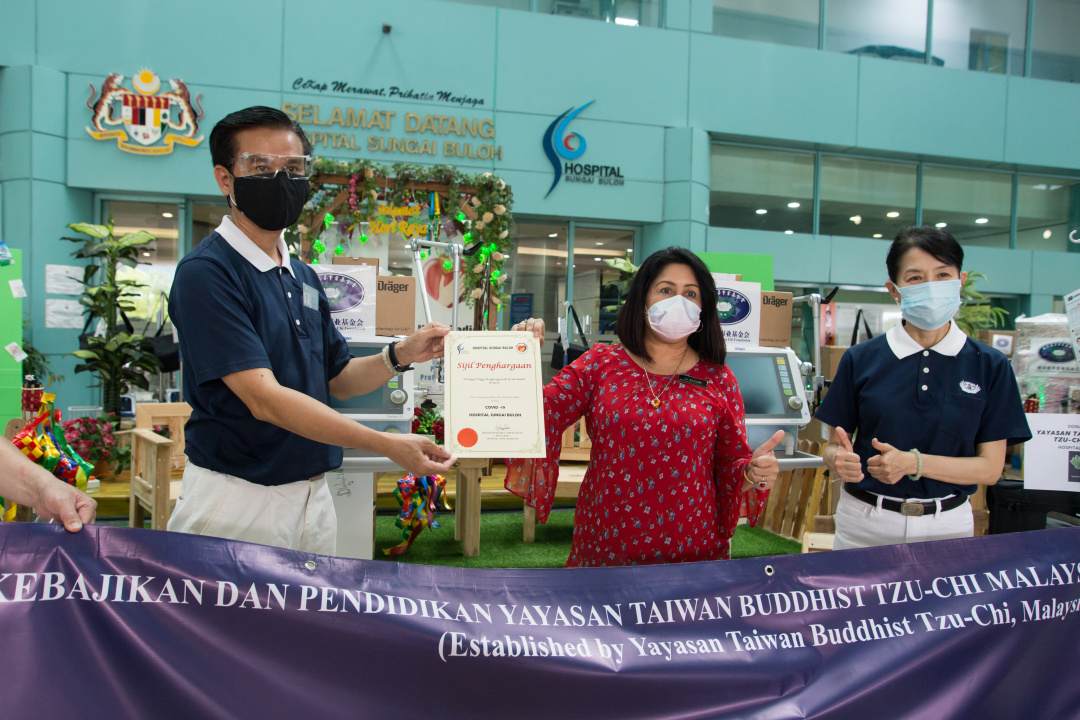 In the spirit of safeguarding health and love, Tzu Chi Malaysia is also working together with Tzu Chi Headquarters in Taiwan and Tzu Chi branches worldwide to raise the necessary medical supplies for other countries facing severe Covid-19 situations, including India, Nepal, Sri Lanka and Cambodia, besides amassing blessings for the world.
For this reason, we sincerely call upon you to donate towards Tzu Chi's Covid-19 response efforts in Malaysia and abroad. To donate:
1. Visit Tzu Chi donation page (www.tzuchi.my/en/donate) and use FPX or credit card payment; or
2. Bank-in to respective accounts based on purpose of donation:
• Charity Fund (Tax deductible, to help Malaysians):
Maybank, Acc. No.: 5124 9112 5866
• International Fund
UOB, Acc. No.: 202 303 174 6
3. For other donation methods, visit: www.tzuchi.my/en/donate
For enquiries: 03-6256 3800