"Since the start of the pandemic, I have only managed to live on bread, biscuits and plain water almost daily. I went out to buy food once a week, and my mobile phone had run out of credit, so I could not make calls. I was disconnected from the outside world..."
So Chia Chiang, a receptionist at a foot massage shop, lost his job due to the MCO. With little savings left and friends' help, he survived with about RM5 a day.
Because he could no longer afford to pay rent, he had to move and stay at a friend's storage room. Without transportation, the 51-year-old walked around to nearby shops, attempting to find a job. He was often rejected because of his age. For several months, Chia Chiang lived only on bread and biscuits, and this had led to malnutrition. He also has a heart condition and was always out of breath when walking or talking. Frustrated and struggling to cope with the pressure alone, he started to overthink and isolate himself at home.
When he felt utterly hopeless and helpless, his friend gave him a Tzu Chi bamboo bank full of coins to help him, and told him that he could turn to Tzu Chi for assistance.
"When Tzu Chi volunteers came to visit, there was only RM5 left in the bamboo bank. That was all I had. I did not know how to live my life anymore." Chia Chiang could not help feeling emotional when he recalled the dire situation. He did not forget the kindness of the volunteers who first came to visit him on October 10, 2020, and returned four days later to provide the much-needed financial aid.
Volunteer Koh Geok Ping said, "He was living in such a messy and dirty storage room. Seeing his desperate situation, we felt for him, and were determined to help him stand up again; to bring hope to his life. If he were to continue to live like this, he would slowly be out of touch with society and give up on himself."
The volunteers cared for Chia Chiang in a way that they would for long-term care recipient. Apart from providing financial aid, they went further to help him find a place to stay and search for job opportunities for him.
Great Love goes beyond imagination
Geok Ping observed that Chia Chiang did not lack effort, but basic information and knowledge. For example, many job hunting and house renting websites are available online, providing a more effective and convenient means, as compared to his method that restricts his search areas to within the perimeter of his walking-distance, thus resulting in limited choices and a less satisfactory outcome. Hence, the volunteers need to guide him slowly so that he can reconnect with society, and eventually live a stable life on his own.
Through the internet and friends' help, Geok Ping found a cleaning job at a 24-hour convenience store for Chia Chiang. She then found him some second-hand clothes and a bicycle from the Tzu Chi recycling centre, and drove him to a shop to buy safety shoes for work.
Considering Chia Chiang had to commute to work by public transport, which would cost him about RM200 a month, Geok Ping drove him to and from work almost daily. After settling in his job, the volunteers helped him find a place closer to the workplace, making it possible for him to commute to work on foot. On January 1, 2021, the volunteers helped him move to the new place.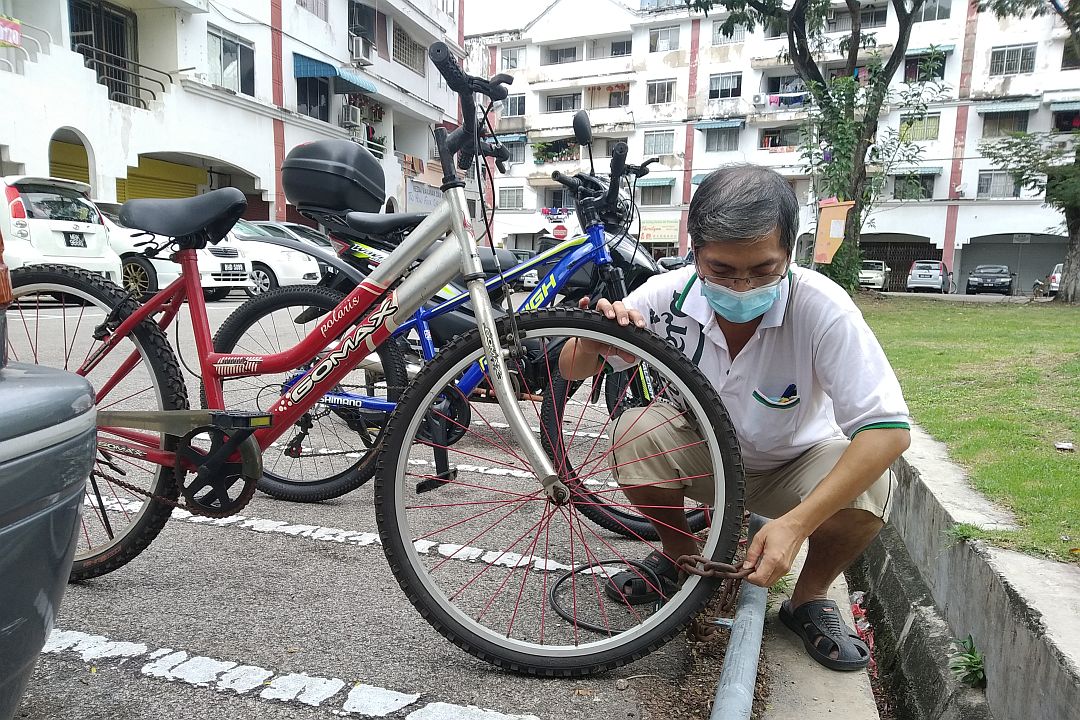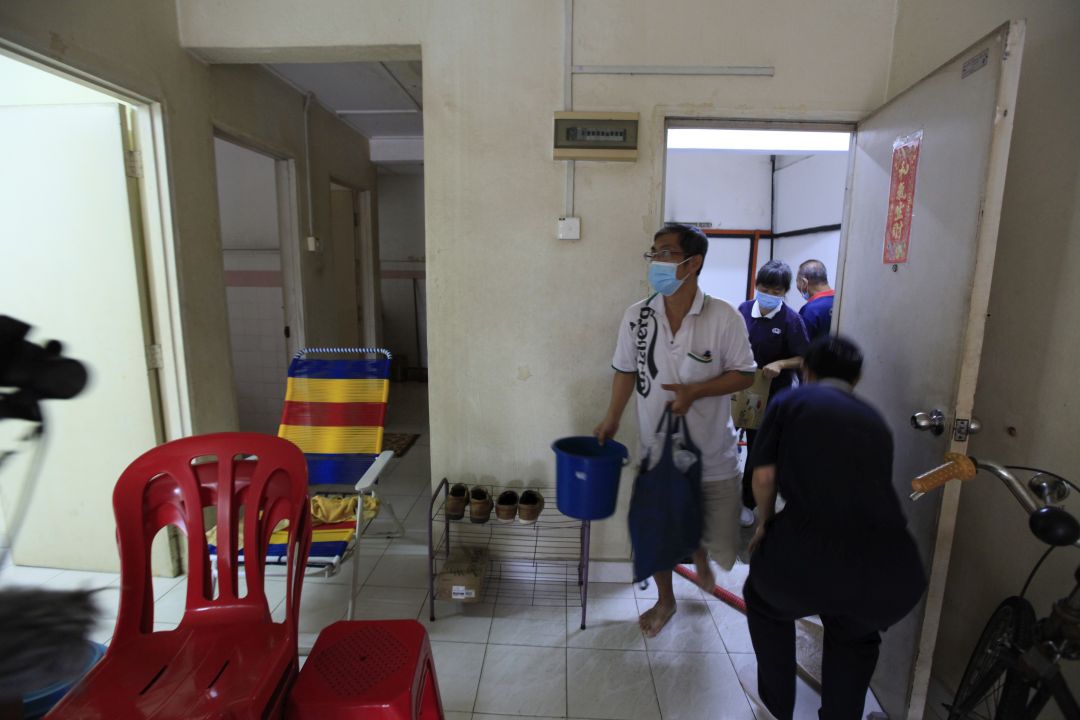 Chia Chiang was grateful and said, "I thought Tzu Chi would only help provide for my living expenses, but the volunteers' enthusiasm went far beyond my imagination. I am deeply touched! Without Tzu Chi and the volunteers, I could not have stood up on my own again."
The volunteers witnessed Chia Chiang's diligence at work. He worked hard and was reliable for tasks that were entrusted to him. His superior was very happy with his good performance. As he began to live a normal and spirited life with proper diet and a stable job, his physical health has also improved.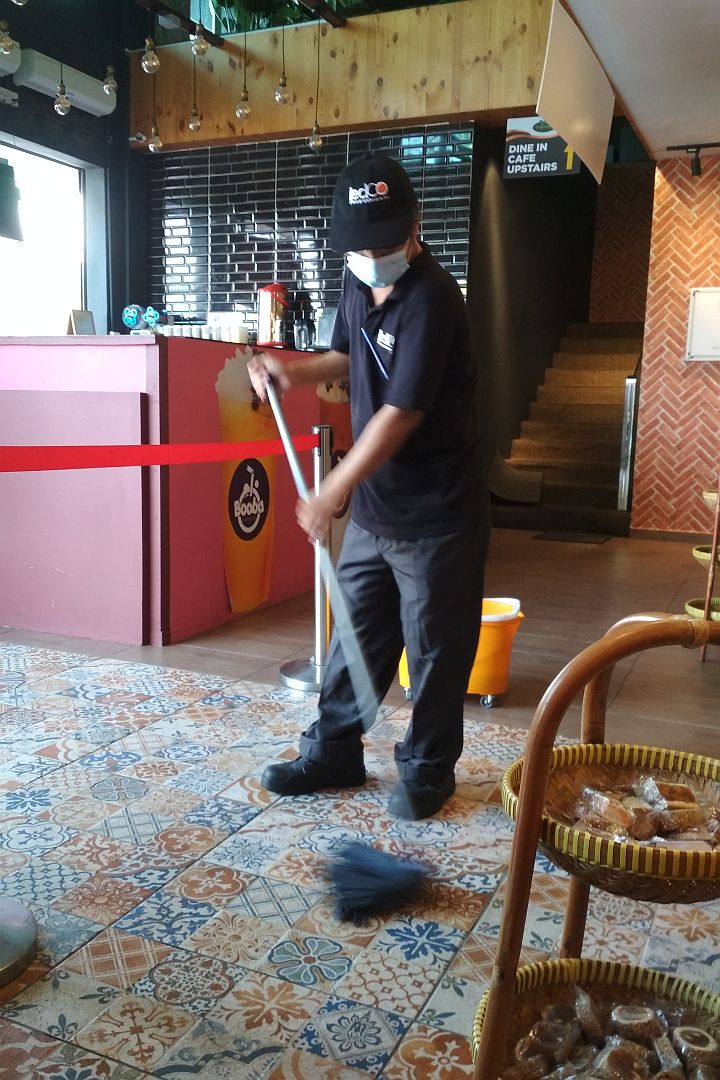 Chia Chiang admitted that he had heard of Tzu Chi before, but his only impression of Tzu Chi was that "it was just a Buddhist organization". It was only after receiving aid that he began to realize Tzu Chi is a Buddhist organization that helps people regardless of race, religion or nationality. It was the pandemic that connected him with Tzu Chi, and made him realize that such a selfless organization has indeed existed in this world. He honestly felt that a society would be at its best and most beautiful if everyone is loving, compassionate and willing to help each other. As he is aware that when the collective strength of many are collated, they will form a great force, he began to make small donations into his bamboo bank daily to accumulate the power of helping others.
"Do not underestimate the power of 5 sen a day. This small amount of money has helped me through the most trying time of my life!"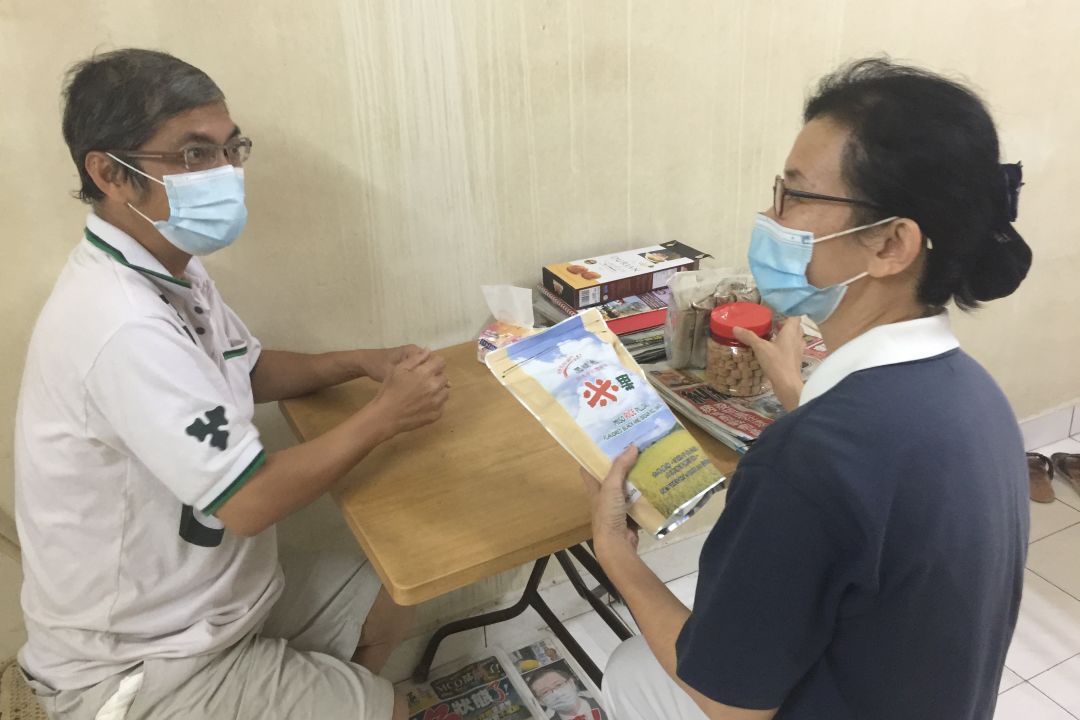 With gratitude, Chia Chiang made a vow: "Tzu Chi has been helping me all this while, so I must work hard to earn for my living, and repay Tzu Chi's kindness. I want to become a volunteer to help others."
In January 2021, Chia Chiang received his first salary, after more than nine months of unemployment. He said happily, "Finally, I can support myself and I can afford to pay for my rent and living expenses."
Having been through the pain of unemployment, he cherishes all the blessings that have been bestowed on him, and pray hard that the pandemic will be over soon, and that everyone will be safe and healthy, and the world will be in peace!