As part of Tzu Chi's Charity Mission, Tzu Chi volunteers in Segamat organized a year-end distribution event for its care recipients. The kindness shown by the volunteers warmed the hearts of the care recipients and evoked the love in them.
On January 13, 2019, Tzu Chi Muar held a year-end distribution event at a community centre for the disabled in Bukit Siput, Segamat. A total of 36 care recipients, their family members and residents of welfare homes participated in the event. A series of performances was showcased at the event, including a lyrical sign-language rendition of "Love in the World", a play on environmental conservation, as well as the screenings of "Life Wisdom" and "Tzu Chi 2018 Year in Review".
The care recipients in attendance brought along their bamboo banks and transferred the contents to an earthenware jar, translating their kindness into actions. Care recipient Law Siew Heuk said that ever since she brought home a bamboo bank from last year's Year-end Blessing Ceremony, she would deposit some of her savings into it daily. Her intention was simple – she hoped that the money could be used to help those in need. After witnessing the plight of people who are less fortunate than her during the video screenings, she felt grateful for being able to receive blessings and encouragement in this event, and wished everyone a blessed New Year.
I am brave because of you
Kindness is infectious. When care recipient, Tee Boon Lee was first diagnosed with a kidney problem, she was at a loss. Her doctor referred her to Tzu Chi, and her dialysis fees have been subsidized since. She shared that due to her condition, she was easily frustrated and temperamental, but after being counselled by volunteers, she gathered the courage to come to terms with her illness and accept the medical treatment. "When volunteers visited me to talk to me, I felt very secure." She acknowledged that the volunteers brought her joy and relief.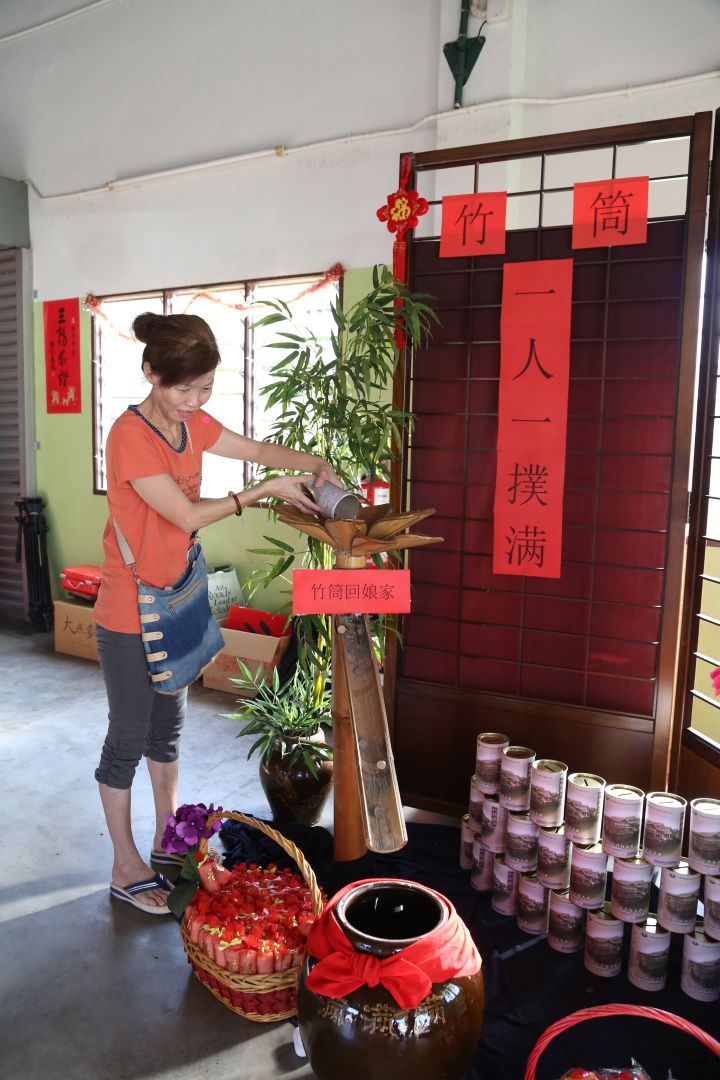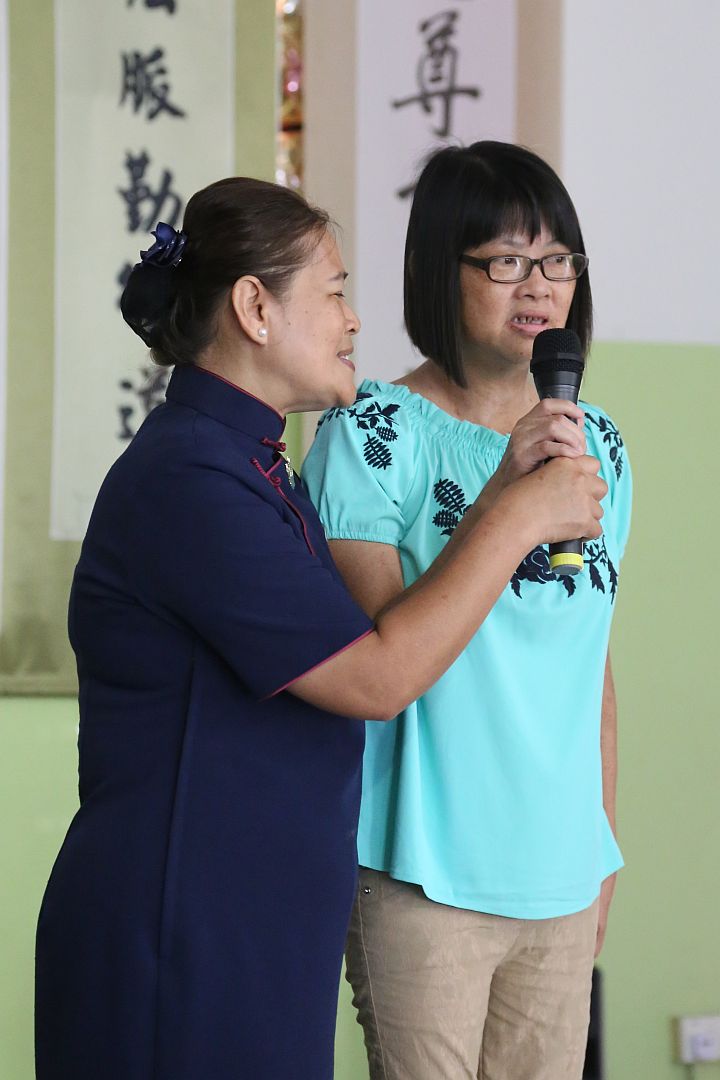 Boon Lee believes that everyone has the ability to give. She remarked that the time has come for her to give to the needy, just as how she received help from others when in need. Therefore, her family has signed up as monthly donors to Tzu Chi. She aspires to bring joy to others and help the needy like the volunteers. She admitted that she is timid, but nevertheless thanked the volunteers for being by her side. "I am grateful for your companionship. With your presence, I am no longer afraid."
Upholding filial piety
Filial piety is highly praised in Chinese teachings. Tey Kuan Zhung resigned from his job and decided to stay at home to take care of his mother, Soh Chang, who is ill and has limited mobility.
Kuan Zhung admitted that throughout the 10-plus years of caring meticulously for his mother, he has experienced financial, social and emotional forms of pressure. Despite feeling the burden and helplessness, he still hopes for his mother to stay healthy. Volunteers visited his mother at home and gave her a haircut, besides encouraging him not to give up when faced with adversity. Volunteers also installed Da Ai TV for the family so that they are able to watch Da Ai TV programmes and reflect on the messages conveyed. Caring for a patient with chronic illness is not an easy task; Kuan Zhung's filial devotion is an exemplary model to all.
•
Segamat veteran home visitation volunteer, Chong Fee Sen, expressed his wish to touch lives and inculcate the spirit of charity through home visits. To date, there are more than 40 care recipients in Segamat, Labis, Bekok and Cha'ah. Towards the end of the event, volunteers delivered Chinese New Year greetings to the care recipients, wishing them a blessed Year of the Boar.