Last December, several parts of Kuala Lumpur and Selangor, as well as the east coast, were hit by incessant rain and thunderstorms. In the early morning of December 18, Tzu Chi volunteers urgently set up and mobilized a flood relief team, delivering hot meals to those affected. Starting from December 24, Tzu Chi gathered public members, mobilizing 6,605 volunteer-shifts in three consecutive days to do a large-scale clean up at the worst hit areas in Taman Sri Muda, Shah Alam, and Taman Sri Nanding, Hulu Langat. Following that, Tzu Chi volunteers ran 2,500 work shifts to flood-stricken areas in Kuala Lumpur, Selangor and Pahang, to compile list of flood victims and extend care to each affected family.
Since the start of 2022, volunteers have worked more than 2,000 shifts in the areas hit by flood, including Taman Sri Muda, Kampung Bukit Lancong, Taman Sri Nanding, Kampung Sri Aman, Dengkil, Jalan Raja Laut and Taman Hock Ann, to compile a register for over 10,000 affected families.
Following that, Tzu Chi planned for 77 sessions of cash relief distribution for victims from 58 flood-stricken areas in Kuala Lumpur, Selangor and Pahang, starting from January 11. The cash relief programme should benefit at least 16,000 families, with each household receiving RM1,000.
The distribution ceremonies held at SJK(C) Khe Beng in Klang and Dewan Kamunting in Taman Sri Muda, Shah Alam in mid-January, have benefitted 3,084 families. As the pandemic was still ongoing, the ceremonies at both venues were split into four sessions for proper crowd control.
During these ceremonies, the pre-recorded Malay version of Tzu Chi's song, "One Family", sung by renowned Malaysian singer Dato Sri Siti Nurhaliza was played. It was a befitting rendition against a backdrop of emotional scenes where volunteers waded through the swelling waters to help flood victims, and offering them hot meals and cleaning up the houses. It was certainly one that surged a well of emotions and tears in the hearts of all.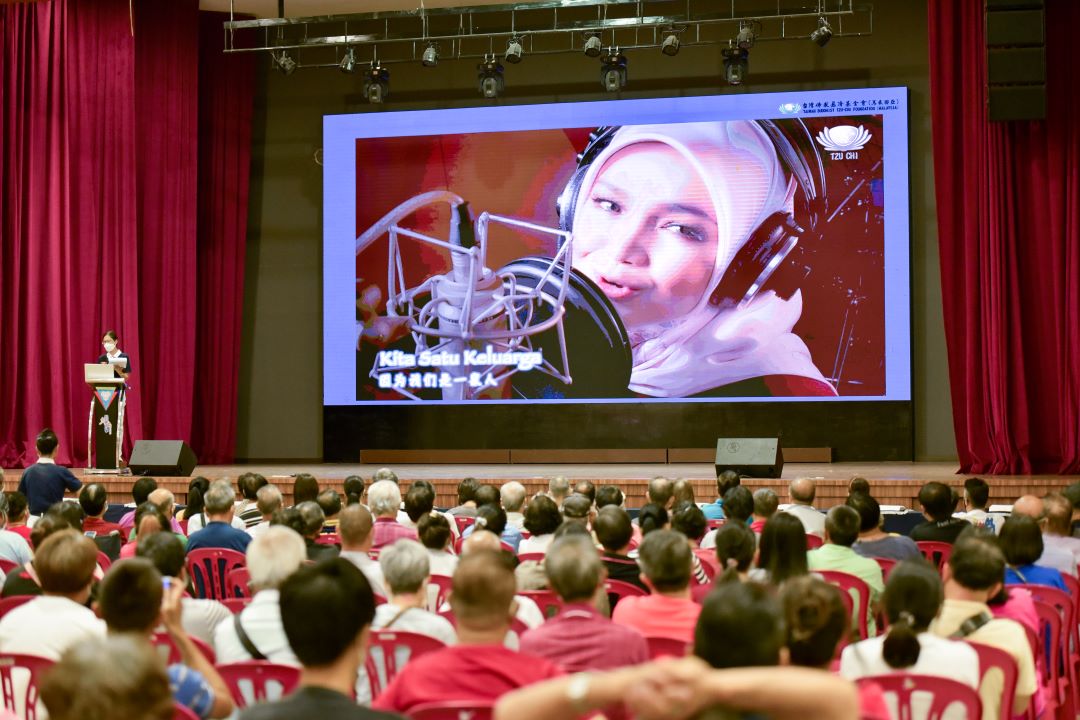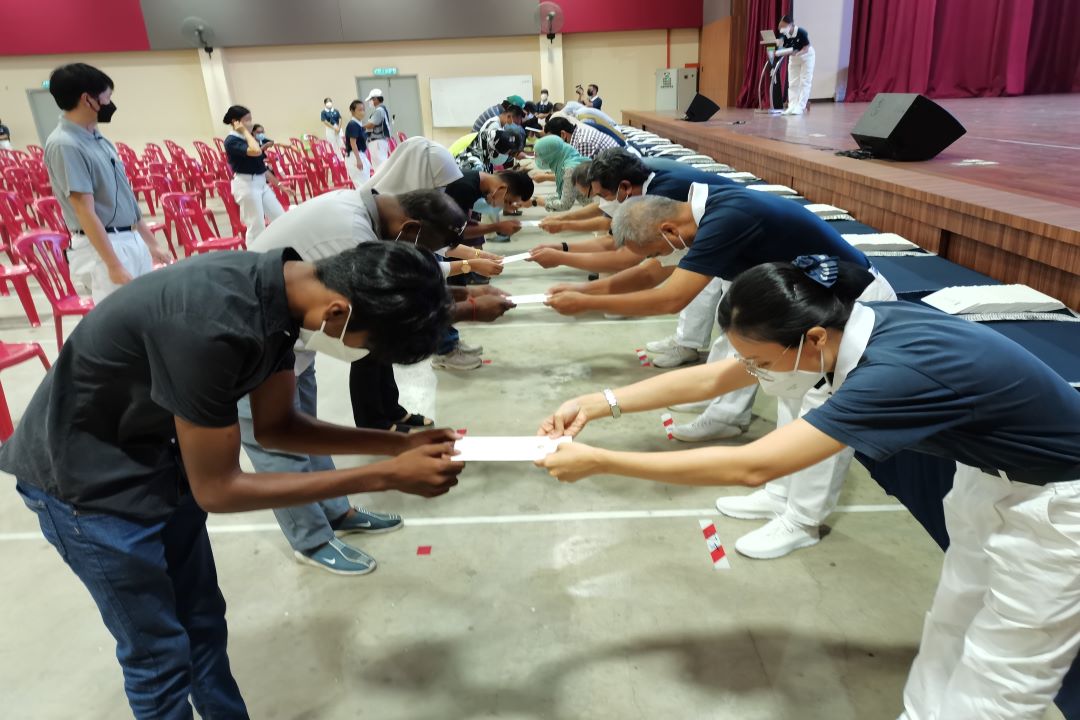 ◎ A little goes a long way
We have all weathered a tough year of Covid curbs, losses and floods. Moving forward, the Chinese are eager to usher in the Lunar New Year this February. It signals new beginnings and a renewed hope that things will get better.
Lim Lian Tin, 74, is no different from any of us, though she had lived through the trauma of having her house hit by the flood. She repainted her house by herself, to reduce the cost of home repair. The cash relief came as a pleasant surprise. Now she is able to use it to get herself some new clothes and shoes, food and necessities. As her vegetable garden was destroyed by the flood, the extra cash would help her buy some seedlings to get the vegetables sprouting again. The recent catastrophe has dawned on her that happiness does not depend on the abundance of things. Like the seedlings, another season will sprout once again.
◎ We are family
Zulkifli finally breathed a sigh of relief after receiving the cash relief. He remarked, "I was very sad when the flood happened. Thank God. I feel much better now, having received the cash relief from Tzu Chi. I hope the organization will continue to grow to help more people. Thank you!"
Speaking about his experience at the distribution ceremony, he was overwhelmed with emotions, struggling to hold back his tears. "This is the first time I witnessed the spirit of One Malaysia. I feel like we are family, regardless of race and colour. Thank you so much!"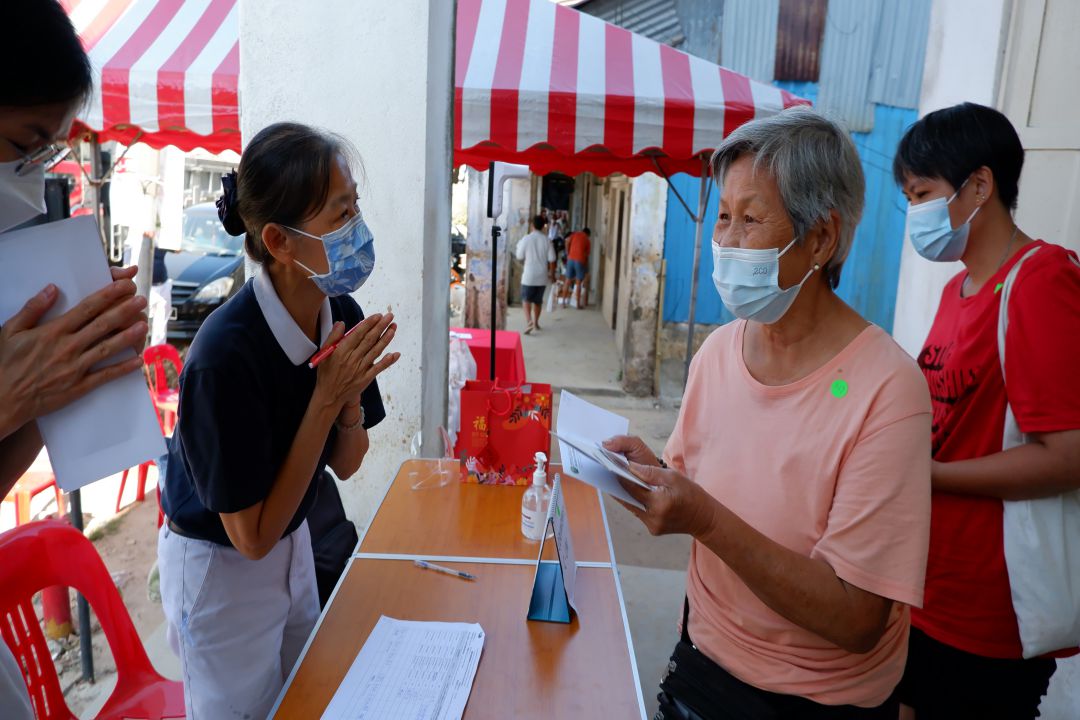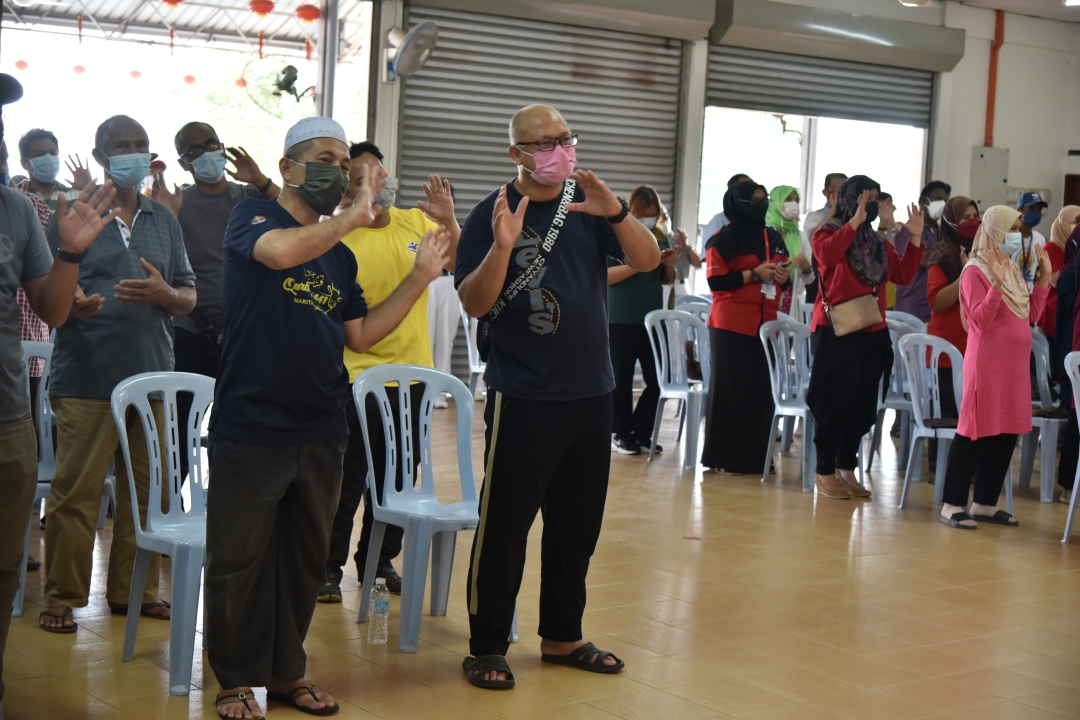 ◎ Cash to rebuild my home
Lim Sook Lan lives with her mother and younger brother. She was thankful that when the tumultuous flood hit at midnight, there was a Malay individual who carried her mother on his back, and led her to safety.
It was like a scene in a movie. It was a shocking sight. The brick walls at the front of her house had collapsed and the zinc sheets on the roof were overturned too. Some Samaritans brought her cement, bricks and other materials while her relatives and friends gave her some money to fix the broken walls.
"The cash aid from Tzu Chi came in time, and it is just what I need most. I need money to buy building materials and to pay for the reconstruction work." The tearful Lim said the cash relief would definitely lessen her family's burden.
◎ Left with just four bare walls
Sixty-eight-year-old Lee Kim Lu is asthmatic and lives alone. He recalled having to sleep on the bench in the basketball court for three days.
"This 70-year-old house is now a mud house, and all the furniture and appliances were destroyed; only two or three plastic chairs are still functioning. There are cracks on the walls and doors, so I have to replace them," said Lee. He is grateful for the help extended by Tzu Chi volunteers and other organizations. It was his most desperate moment and he could not be more thankful to these kind individuals who helped to clean up the house. He even got a used bed from a generous individual.
Lee plans to use this cash relief to repair the room doors before renting out the room. This will help support him; it is his wish for the new year.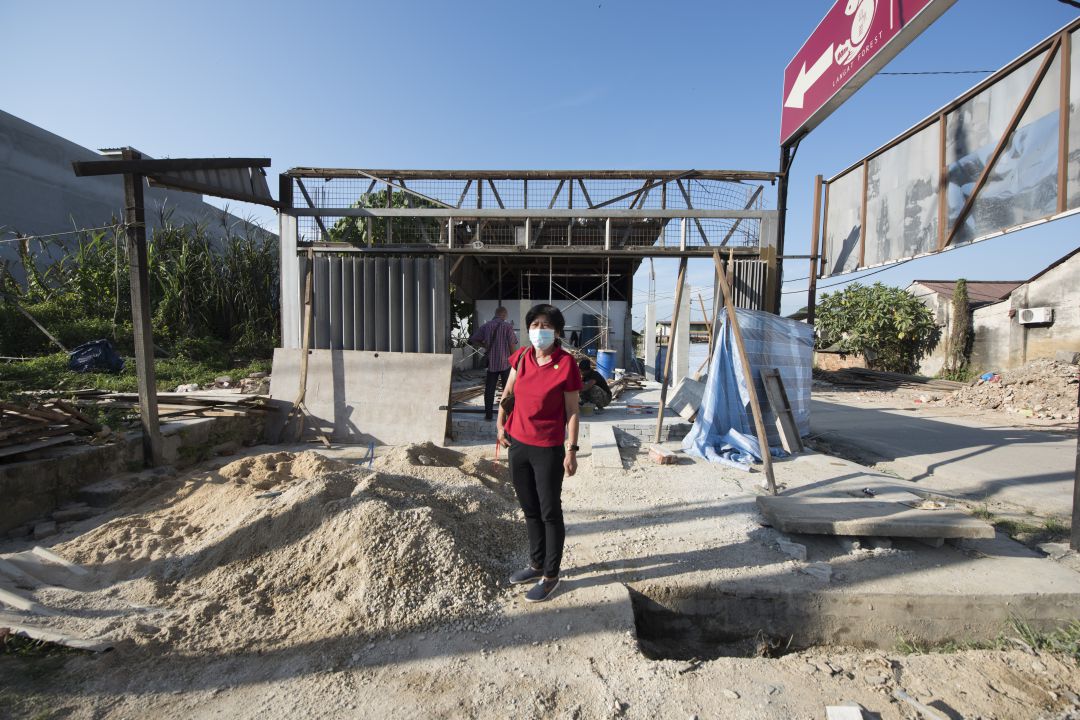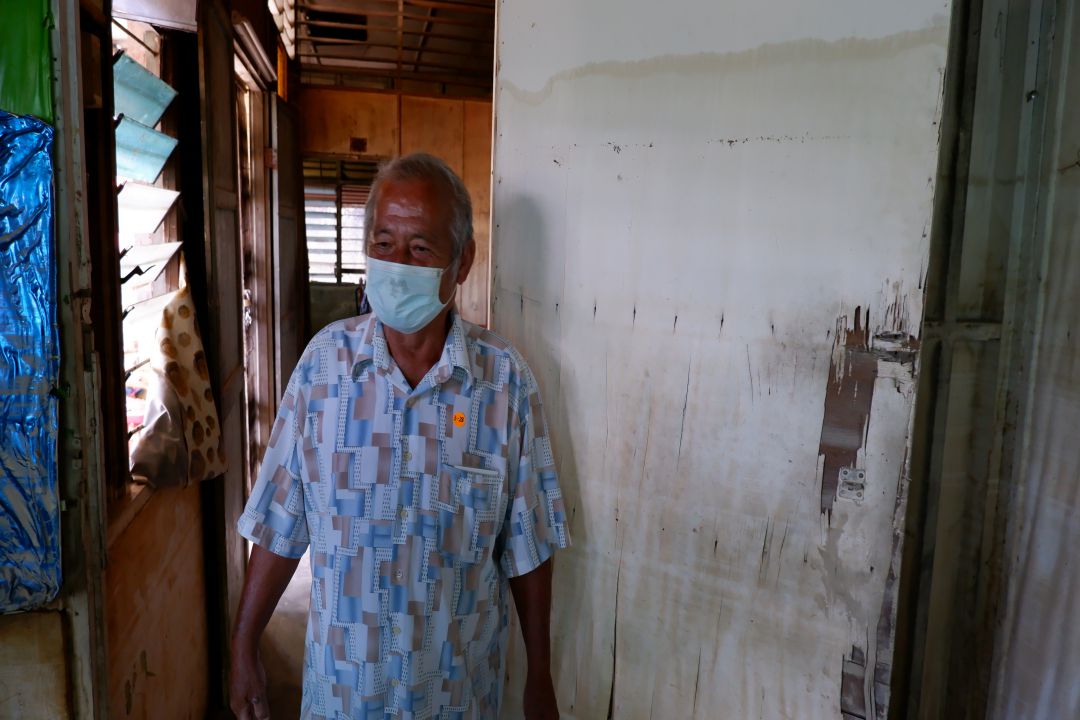 ◎ Help beyond race and religion
Fatimah Baayah was grateful that a Chinese businessman had opened up the upper floor of his shop as temporary shelter for her family. She was deeply moved when she received material supplies from the businessman. She said, "We help one another regardless of race during this difficult time." She will use the cash aid from Tzu Chi to buy school supplies for her grandchildren so that their learning will not be affected.
●
Master Cheng Yen says, "Everyone has a spiritual light in his heart. When we come together, the light could brighten the darkest corner in the world. Let us encourage each other and diligently create blessings because blessings can mitigate disasters. Blessings are auspicious energy vibes that form a protective layer, keeping us safe and keeping disasters at bay."